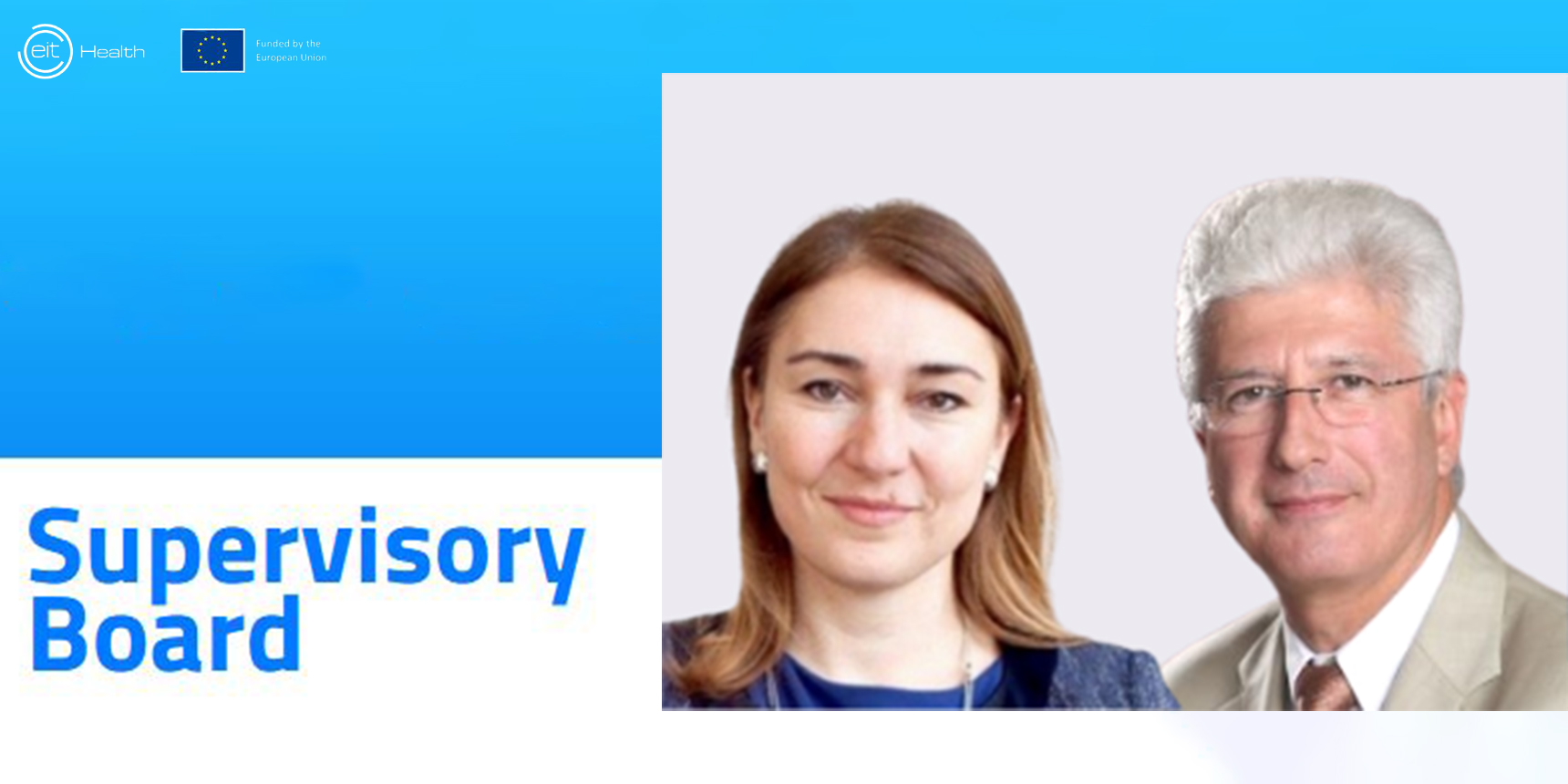 EIT Health has announced the appointment of Dr Angela Spatharou and Felix Faucon to its Supervisory Board following their confirmation at a Partner Assembly in January.
Dr Spatharou, Partner at McKinsey & Company, works across the United Kingdom, where she supports National Health System (NHS) payers and providers on integrated care, service redesign, quality, and productivity. She also leads the McKinsey Healthcare Systems & Services Practice in Spain.
She serves as a governor of the London School of Economics (LSE) and as a member of the LSE Audit and Risk Committee, as well as a board member of Action on Addiction, UK. She is also on the external advisory board of the US National Cancer Institute-sponsored Centre for Research Excellence in Mesoamerica for Cancer and Diabetes in Mexico City.
In this critical time for healthcare and innovation across Europe, I am delighted to join the Supervisory Board of EIT Health. EIT Health, with its extensive network and capabilities, it has a unique role to play in the health innovation ecosystem in Europe and can act as a catalyst, supporting the 'digital first' transition of European Health systems. I look forward to getting to know the EIT Health broader team and to working with other Supervisory Board members to support the organisation's important work over the next few years.

Dr Spatharou, new Supervisory Board member at EIT Health
Felix Faucon is Inspector General at the General Inspectorate for Social and Health Affairs in France where he engages in ministerial and inter-ministerial missions on public policies assessment and audits for hospital financial and managerial difficulties.
Mr Faucon is also a member of the expert group 'Health Systems Performance Assessment' set up by the European Commission, Senior Lecturer in Sciences Po Paris, External Teacher (health economics and policies) in the National school for public health (EHESP) and Montpellier University and a member of EIT Health's Think Tank Steering Committee.
The EIT Health Supervisory Board has a supervisory and non-operational function, overseeing the activities of EIT Health and monitoring the definition, approval, and fulfilment of the Strategic Agenda. It appoints the CEO and COO, supervises their work, and discusses and approves strategic decisions that guide the organisation.
It is elected by the Partner Assembly and is composed of the independent chairperson, one representative from each region and up to four additional independent representatives with complementary skills and experiences.
View EIT Health's Supervisory Board here