EIT Health Summit kicks off with Artificial Intelligence and high value care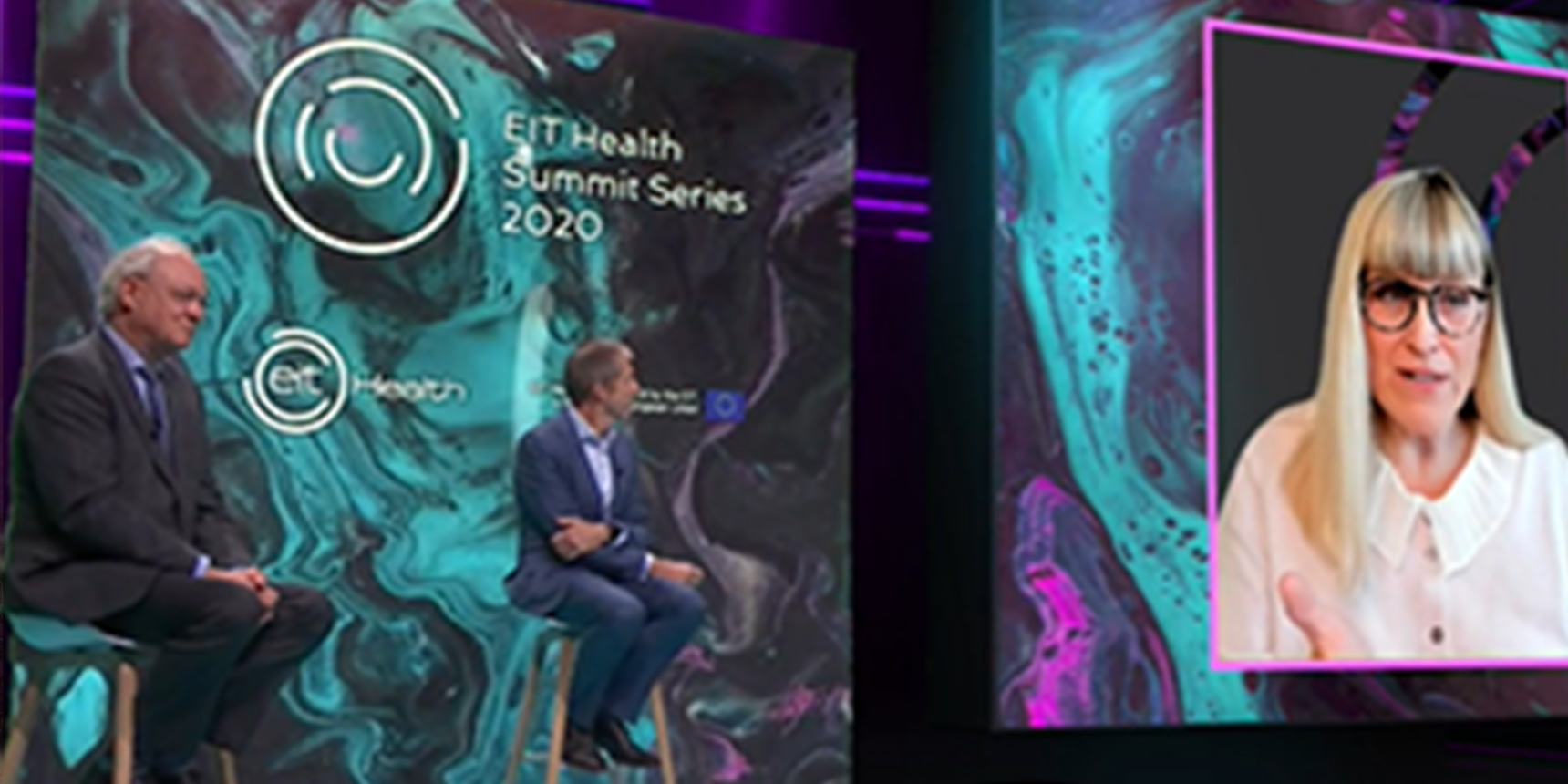 The possibilities to transform healthcare with Artificial Intelligence and a high value care-based approach were put forward during the opening of the EIT Health Summit Series.
One of the must-attend annual events of the European health calendar, the EIT Health Summit has moved fully online this year and continues on 1 and 3 December 2020.
About 1 500 participants had already registered by the beginning of the event, said Alexander von Gabain, EIT Health Supervisory Board Chair, in remarks to open the Summit Series on 24 November 2020. He took the opportunity to reflect on EIT Health's growth in the last five years, and its current direction, which he noted is aligned with the mission of Horizon Europe.
It is now time for strategic integration and consolidation to set the right impact by transforming healthcare systems, and to utilise the entire network which we have available in Europe.

Alexander von Gabain - EIT Health Supervisory Board Chair
Jan-Philipp Beck, CEO of EIT Health, shared his thoughts on the challenges and opportunities facing EIT Health as a network of healthcare innovators.
As COVID 19 is painfully showing us again, population health is the very backbone of our society, of social cohesion and, ultimately, economic prosperity. So, of course COVID has tested our health systems, but it has also sparked digital innovation and, maybe most importantly, transformative thinking, showing us what's truly possible when we collaborate.

Jan-Philipp Beck - CEO of EIT Health
The first two sessions
All sessions in the EIT Health Summit Series are recorded, so if you miss anything, you can watch it online.
Artificial Intelligence - Tuesday 24 November 2020
The panel topic for the opening day was Implementing Artificial Intelligence (AI) in Healthcare: Success Beyond the Buzzword, which was moderated by EIT Health's director of innovation, Jorge Juan Fernández. He noted that EIT Health's extensive work with activities that involve AI encouraged research and discussions, as well as the publication of EIT Health's report on 'Transforming Healthcare with AI'. Panellists Dr Bertalan Meskó and Dr John Halamka agreed that AI will not replace clinicians but rather those clinicians who use AI will replace those who do not.
Dr Meskó, director of The Futurist Institute, maintained that AI will relieve administrative burdens, allowing medical professionals to spend more time focused on patients. Dr Halamka, president of the Mayo Clinic Platform, noted that by analysing raw data from patient monitors in the home, AI enables remote medicine.
It delivers the same quality and the same outcomes at a lower cost in non-traditional settings. By 2030, the Mayo Clinic will see a significant expansion in the amount of care delivered at a distance in non-traditional settings, and we will train the next generations of professionals to do this.

Dr Halamka - President of the Mayo Clinic Platform
Watch a recording of this session
High Value Care - Thursday, 26 November 2020
The session covering High Value Care was moderated by Christina Åkerman, Chair of the EIT Health High Value Care Forum Advisory Board.
We need to take the waste out of the system and make the care high value care.

Christina Åkerman - Chair of the EIT Health High Value Care Forum Advisory Board
Three expert panellists presented the ways in which their organisations had taken a high value care approach to reduce healthcare costs and improve results by focusing on what patients want.
Henk Veeze, Senior International Medical Director of Diabeter Nederland, a diabetes care centre that rewards good health outcomes to encourage high value care, presented an interview with one of his patients who said that his experience with Diabeter was the first time anyone had asked him what he wanted as a patient. Jan Hazelzet, Professor of Health Care Quality and Outcome of Erasmus University Medical Centre in the Netherlands, said the big challenge to implementing High Value Care in an institution is encouraging buy-in from staff, while on the European level the challenge is achieving comparable patient data.
When you ask what can EIT Health do, for me the answer is: stimulate, educate and integrate!

Jan Hazelzet - Professor of Health Care Quality & Outcome of Erasmus University Medical Centre in the Netherlands
Watch a recording of this session
Both sessions took advantage of the opportunities provided by the digital format, allowing the remote audience to chat with one another, to ask questions of panellists and to participate in live polls.
Following the sessions, participants had the opportunity to hear presentations about EIT Health activities and start-ups we support. All participants were also provided ample opportunity to network and talk among themselves.
Upcoming sessions
New Business Models - Tuesday, 1 December 2020
This session will look at the business landscape and discuss new business models across the EU and USA, followed by a look at digitalisation and innovation from an EU perspective.
EIT Health's premiere pitch contest showcases the most exciting and promising biotech, medtech and digital health start-ups as they compete before a jury of experts, industry stakeholders and investors.
To take part in these upcoming sessions and find out more about the EIT Health Summit series, please visit the event website at the link below.