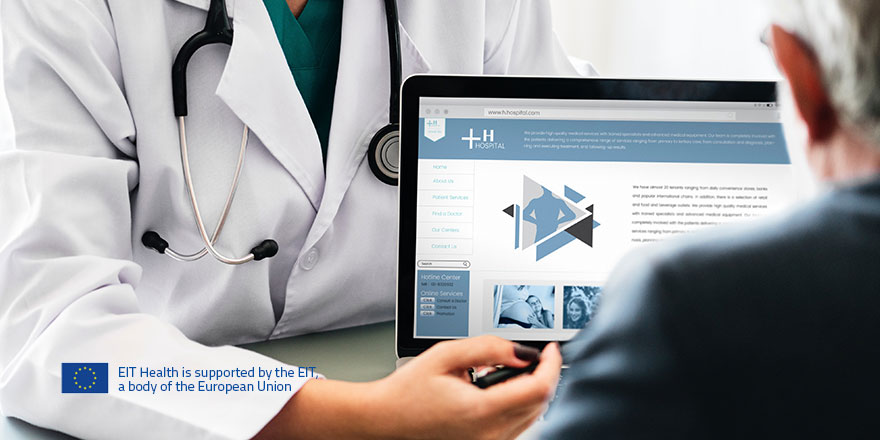 The start-ups will support expansion to new European markets.
The start-ups are supported by the EIT Health Bridgehead network of helpers, known as 'CATalysers' for their role in catalysing development. CATalysers include prime incubators, accelerators and clusters, each with a proven track record in helping foreign ventures and providing local expertise in their market to facilitate a soft-landing. In the upcoming months the CATalysers will be supporting Bridgehead start-ups with tailored market-entry strategies, while opening doors for validation, pilots and local expertise.
The start-ups had their first occasion to meet during a lively matchmaking event in April 2019 in Barcelona, Spain. The 16 Bridgehead participants met in April 2019 in Barcelona, Spain to discuss how the internalisation projects will be shaped and how the potential of European CATalyzers can be used to best effect.
The 16 EIT Health Bridgehead start-ups:
About the Bridgehead programme
The EIT Health Bridgehead programme aims to bring together European health entrepreneurs who have a desire to grow their business beyond home markets with European top incubators, accelerators or clusters who can facilitate this growth.
Bridgehead functions as a relocation programme for start-ups interested in being hosted by one or more top-notch organisations from EIT Health's vetted network of European accelerators. Start-ups travel to accelerators of their choice, to speed up access to markets, tap into local networks of partners and clients, access infrastructure and get the first-hand feeling for local regulatory and business context. They are guided by a trusted and seasoned local support team who open the right doors to establish and grow cross-border business. The accelerators, incubators and clusters catalysing start-up development are referred to as CATalyzers (CATs).
In 2019 the EIT Health Bridgehead programme will support 30 start-ups ready and willing to establish their activities in new European markets.