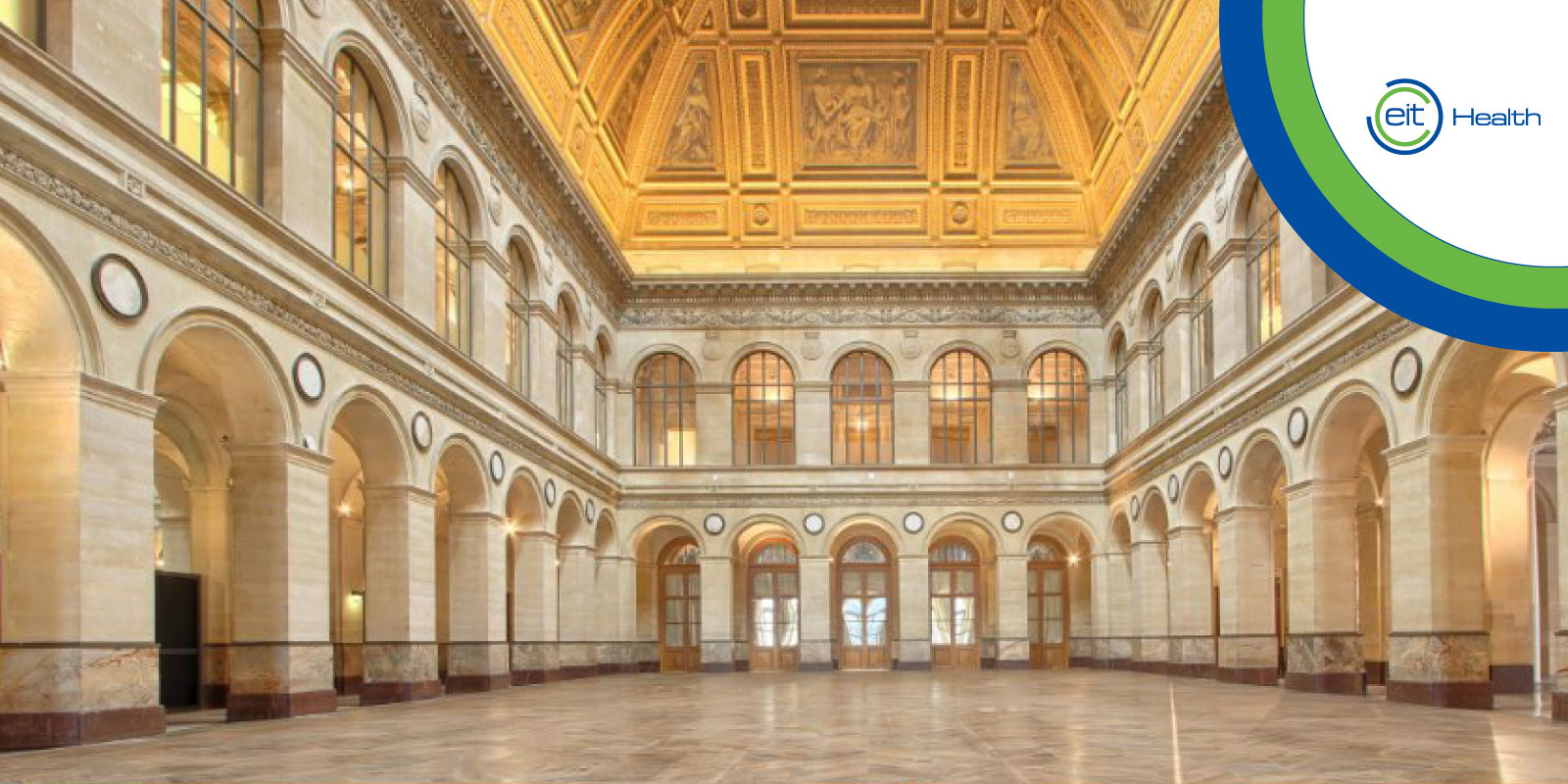 French partners Sanofi and Medicien also involved, as is Paris Region.
The international event, MedXperience, organised by EIT Health Partners Sanofi and Medicen and the Paris Region, and managed by EIT Health for its "European Hub and Talent Hub" components, will gather major actors in healthcare in Paris's Palais Brongniart on 15-16 March 2018.
More than 1 500 attendees are expected from all over the world (Europe, USA, Canada, Japan, China or Israel).
These two days provide an opportunity to gain insights into the four main topics that will be discussed through debates, speeches, plenary conferences or workshops and booths. Thus, you will find Hubs covering the following segments: Diagnosis, Advanced therapies, Imaging and eHealth.

Two other Hubs will be there for participants to discover: The Talent Hub, organised by Medicen with the support of EIT Health France, and a Europe Hub led by EIT Health and its partners. Representatives from other European instruments supporting innovation, research and to entrepreneurship in healthcare and ageing will also be present together with EIT Health.
The "Europe Hub", a space of more than 150 square metres, will be organised to highlight our network of partners and the major European stakeholders in health
Through plenary conferences, pitches at the agora, workshops, or again on the EIT Health Hub and its satellite booths, our partners can present their competencies and know-how. This major event in healthcare is also an opportunity to meet the EIT Health ecosystem and the participants, and to discuss around the following main topics:
Health Systems: How to tackle the burden of European ageing population on the healthcare system sustainability, prevention and prediction as a clue.

Access to finance: How European SMEs and start-up can access to cross boarder funding and scale-up their development.

Scale-up academic innovation: How technology transfer could accelerate innovative solutions to solve European healthcare and societal challenges.

European Success Stories: How industry can drive the emergence of strategic technologies for healthcare.

Europe of Talents: how to leverage European network of excellence to integrate the knowledge triangle
This first edition of MedXperience will also be a possibility for our partners from all over Europe to take part in an inter-CLC meeting, to network and get creative during specific EIT Health co-working sessions, or to finalize their consortium/ projects before the deadline of submission on 9 April 2018.
Partners of EIT Health France will be invited to attend the French General Assembly on 16 March during MedXperience.
You can find the overall draft agenda of MedXperience here.
Please register here. EIT Health partners can benefit from a special price (€100) using the partner code, which you can find in the Connections Event notice here.
---
Catch up with the latest news from the EIT Community in the Newsroom.
Subscribe to the EIT Newsletter to get the best of the EIT Community's news in your inbox once each month.
Do you use social media? Follow us and get updates in your news feed.