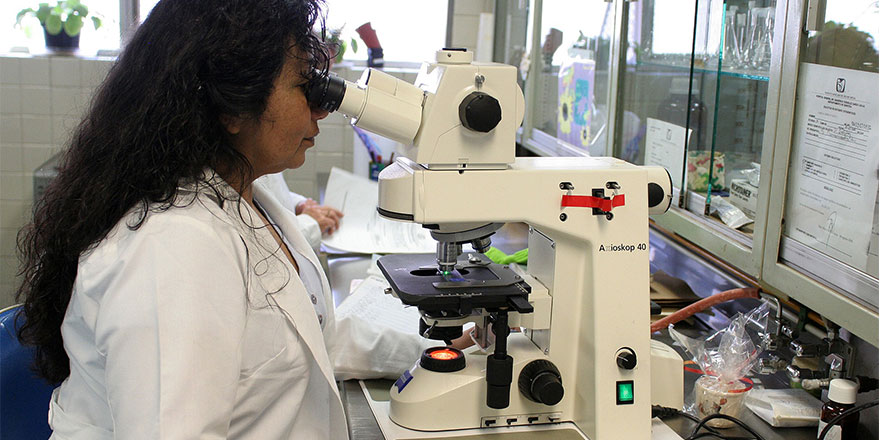 Eighty-nine start-ups from across Europe have been selected to take part in the annual EIT Health Headstart programme.
The selected start-ups will have access to mentoring and business support, and financial support of up to EUR 50 000, and will make valuable contacts within the health innovation ecosystem via EIT Health's vast network.
The EIT Health Headstart programme provides emerging companies with mentorship and funding opportunities to accelerate the development and time-to-market of innovative products and services to improve the lives of European patients and citizens. Mentored by EIT Health's regional teams of Business Creation Managers, the programme offers support to the companies as they navigate the steps required to bring their solution to market including, crucially, verification of the clinical, patient or system need for the product or service. They are also supported with skills development and contacts so that they can go on to attract further financial support from private investors.
See the entire list of selected start-ups
Addressing a number of significant health challenges facing European's today, the start-ups will develop products and services in areas such as cancer, geriatrics, ophthalmology, wound care, women's health, genetic and neurological conditions, cardiology and digital tools to assist healthcare services in the management of patients as well as research and development. New for this year, EIT Health expanded the scope of Headstart to assist in the immediate need for solutions to combat COVID-19, and has selected 21 start-ups that will develop products and services that will help Europe to contain, treat and manage the disease.
We are thrilled to support the start-ups selected this year through the Headstart programme. Each one presented an incredibly strong proposition for the development of solutions to improve the lives of European patients and citizens in areas of high unmet need. I am also proud to see the speed at which our applicants were able to respond to our call for COVID-19 solutions – it is truly a demonstration of the agility and astuteness that lies within the start-up community we have here in Europe

Dr. Kurt Höller, Director of Business Creation at EIT Health
Among those selected were several dealing with COVID-19:
Allelica S.r.l. (Italy): uses genomic software to identify people who will develop the highest severity of COVID-19 clinical manifestation. Allelica is the developer of the first software as a service to perform prediction analysis of complex diseases using genomics and clinical data.
AquAffirm Limited (UK): develops a user-friendly web-based tool employing sophisticated models for analysing both epidemic trajectory and restriction management of COVID-19. The solution will allow even small businesses and developing countries to access advanced prediction models.
ATRIA Tecnologia y Psicologia S.L. (Spain): Serenmind takes evidence-based psychological treatments that have proven effective and translates them into self-guided programs with psychoeducational content, tools to practice and, Serena, a chatbot that helps and accompanies the user throughout the process. The aim is to make psychology accessible to everyone.
BioXplor, LTD. (Ireland): launches an open-access COVID-19 research and development platform for rapid literature-based knowledge discovery and AI/data-driven drug discovery solutions. The secure, federated and fully interoperable platform will combine public and private data.
BOOKING CLINIC RESEARCH P.C. (Greece): connects patients with doctors and clinics for online consultation and booking of treatments through a smart, online platform. The company is cooperating free of charge with the global humanitarian organisation Medecins du Monde, to offer online medical consultations to patients seeking advice on COVID-19.
Byteflies NV (Belgium): allows remote, continuous and user-friendly monitoring of COVID-19 key indicators, including cardiac and respiratory parameters, while providing medical insights to clinicians.
Climedo Health GmbH (Germany): gives researchers a holistic, safe, and affordable way of capturing and monitoring COVID-19-related clinical data. Climedo's eQuarantineDiary allows for consolidation of remotely collected patient data.
Corti ApS (Denmark): provides AI-powered solutions for the COVID-19 pandemic, using an analysis of more than 100,000 patient interviews to create platforms for areas such as home assessment and monitoring, pandemic mapping and triage assistance.
Documental Ltd (Estonia): transforms current mental healthcare into effectively responsive to population needs for better access to care and prevention of mental pandemic.Drivesec srl (Italy): provides a wearable that supports the enforcement of "social distancing" safety rules for the COVID-19 pandemic. Drivesec develops technology to monitor working conditions, safety and the status of the worker.
EPCON bvba (Belgium): quantifies risks of COVID-19 transmission at the sub-national and population level, and generates timely, actionable, and spatially aware output for stakeholders in the programme, including the patients.
EVERSENS S.L. (Spain): provides Evernoa, a point-of-care, portable, FeNO detection device that facilitates the diagnosis and monitoring of pulmonary inflammation related to asthma as well as COVID-19.
Henisaja GmbH (Switzerland): offers RAMPmedical, an evidence and AI based therapy decision support software that brings scientific research results into medical practice to improve people's quality of life.
IDOVEN 1903 (Spain): WILLEM is a cloud-based Artificial Intelligence Medical Software for electrocardiograms analysis that detects and classifies arrhythmias at a cardiologist level in real time.
Intrepida LLC (Germany): provides Ancora.ai, an AI-powered online platform that helps patients and health volunteers search for and connect with clinical trials for COVID-19 diagnostics, treatments and vaccines.
Let Leg ApS (Denmark): Pleaz is a digital platform that helps companies implement fun and healthy active breaks during a workday - especially in meetings. Pleaz creates science-based activities that promote mental, physical, and social health among sedentary workers.
Libheros (France): Co-founded by a former nurse, Libheros is an unique digital and physical solution to organize and monitor medical homecare, with a specific approach to patients, incl. dedicated in house care managers and a community of 12 000+ healthcare professionals at home (mainly nurses). In other words a fully dedicated "phygital" solution for Covid patients.
Longenesis SIA (Latvia): supports COVID-19 research with a technological toolkit that assists with legal challenges of patient access – the tool is GDPR, HIPA, etc. compliant, and offers the ability to safely showcase patient data to clinical investigators and researchers without releasing personal information.
myCharlotte (France): Bulle by myCharlotte is an app that provides cancer patients with remote supportive care (physical activity like yoga and Pilates, as well as mind-based exercises like meditation, breathing techniques) in order to improve their quality of life during and after cancer treatments. Direct support is possible through a specific video-conferencing tool.
ScinthHealth GmbH (Germany): works on minimising the spread of contagious diseases in healthcare facilities, using smart, ultraviolet C systems that reliably and quickly inactivate germs, including the coronavirus, thereby preventing harm to humans.
UPSTREAM OUTCOMES LIMITED (United Kingdom): provides technology innovation to healthcare delivery using Artificial Intelligence, combined with mobile and analytics platforms, to improve access to technology and health outcomes.
Discover what the EIT Community is doing against COVID-19