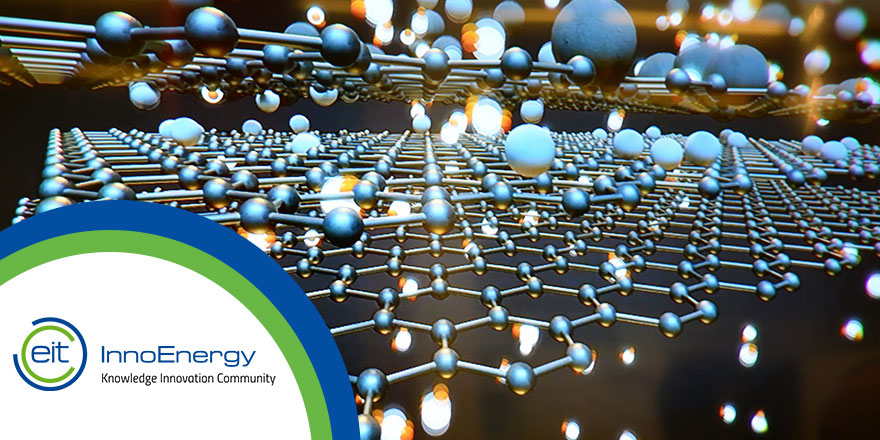 The Swedish company is expected to revolutionise engineering materials
EIT InnoEnergy supported start-up Graphmatech has closed a seed round of funding technology ventures from five investors led by ABB Technology Ventures, the venture capital arm of ABB, and Walerud Ventures.
Graphmatech has invented a technology to keep graphene flakes separate. The result, Aros Graphene®, is a powder that can be well dispersed in metals, polymers and fluids, utilised to coat surfaces or 3D-printed without loss of graphene's properties.
Graphene, the two-dimensional, one atom thick carbon structure, is the strongest material the world has ever seen. It has extremely high electrical and thermal conductivity and is ultra-light and transparent. Graphene is expected to revolutionise engineering materials as well as the power and electronics sectors, but industrial adoption has been slow since its isolation in 2004, mainly due to agglomeration issues. In production, graphene flakes have tended to stick together and thereby lose graphene's remarkable properties. Graphmatech has solved this issue and enables to use graphene's full properties in real-life applications.
The promising company joined EIT InnoEnergy Highway in June 2017. 'With these new external fundings, Graphmatech gets one step closer to bringing the super material Graphene to commercial applications', says Ingvar Eriksson, Business Creation Officer at EIT InnoEnergy Scandinavia. 'Aros Graphene® is expected to pave the way for new products in a large number of industrial applications, including sustainable energy applications. We are proud to support them and to see the progress they have made in such a short period of time.'.
---
Subscribe to the EIT Newsletter to get the best of the EIT Community's news in your inbox once each month.
Do you use social media? Follow us and get updates in your news feed.