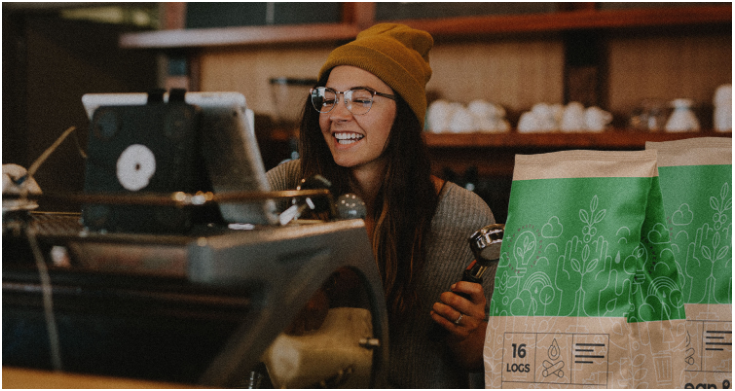 Meet the EIT InnoEnergy supported start-up, Ecobean, which is producing clean energy from coffee waste.
Globally, people drink more than 2 billion cups of coffee per day and this generates a huge amount of coffee waste. Over 500 million cups of coffee are drunk annually in Poland alone. EcoBean, together with Warsaw University of Technology, has developed technology for the production of coffee briquettes from spent coffee grounds. The start-up has recently joined the EIT InnoEnergy ecosystem receiving comprehensive support with financial investment.
Recycling coffee waste
Recycling coffee waste helps reduce greenhouse gases and gives cappuccino a useful second life. EcoBean's Coffee Briquette is made from the grounds of 30 cups of coffee. The aim is to collect and process thousands of tons of spent coffee grounds turning waste into clean energy. The idea is to collect raw material from coffee chains, restaurants and petrol stations. Giving coffee a second life will reduce the CO2 footprint and save trees used to produce traditional briquets.
In Poland alone, people spend PLN 2.3 billion on coffee, generating 120 k tons of coffee waste. Those numbers are growing steadily by 5-7% each year. We are working with market leaders and finalising agreement.

Marcin Koziorowski, CEO of EcoBean
Carbon neutral biofuel
Coffee logs are a carbon neutral biofuel produced from waste coffee grounds. They are perfect for open fires, BBQs, stoves and fireplaces burning longer and producing more energy than wood. Coffee logs are cost effective in production, providing a sustainable alternative to conventional fossil fuels. The company's plan is to build the first zero-emission factory in Europe with a capacity to recycle 20 000 tons of spent coffee grounds which means for Poland savings such as 10 000 tons of CO2 and at least 1 ha of forest annually.