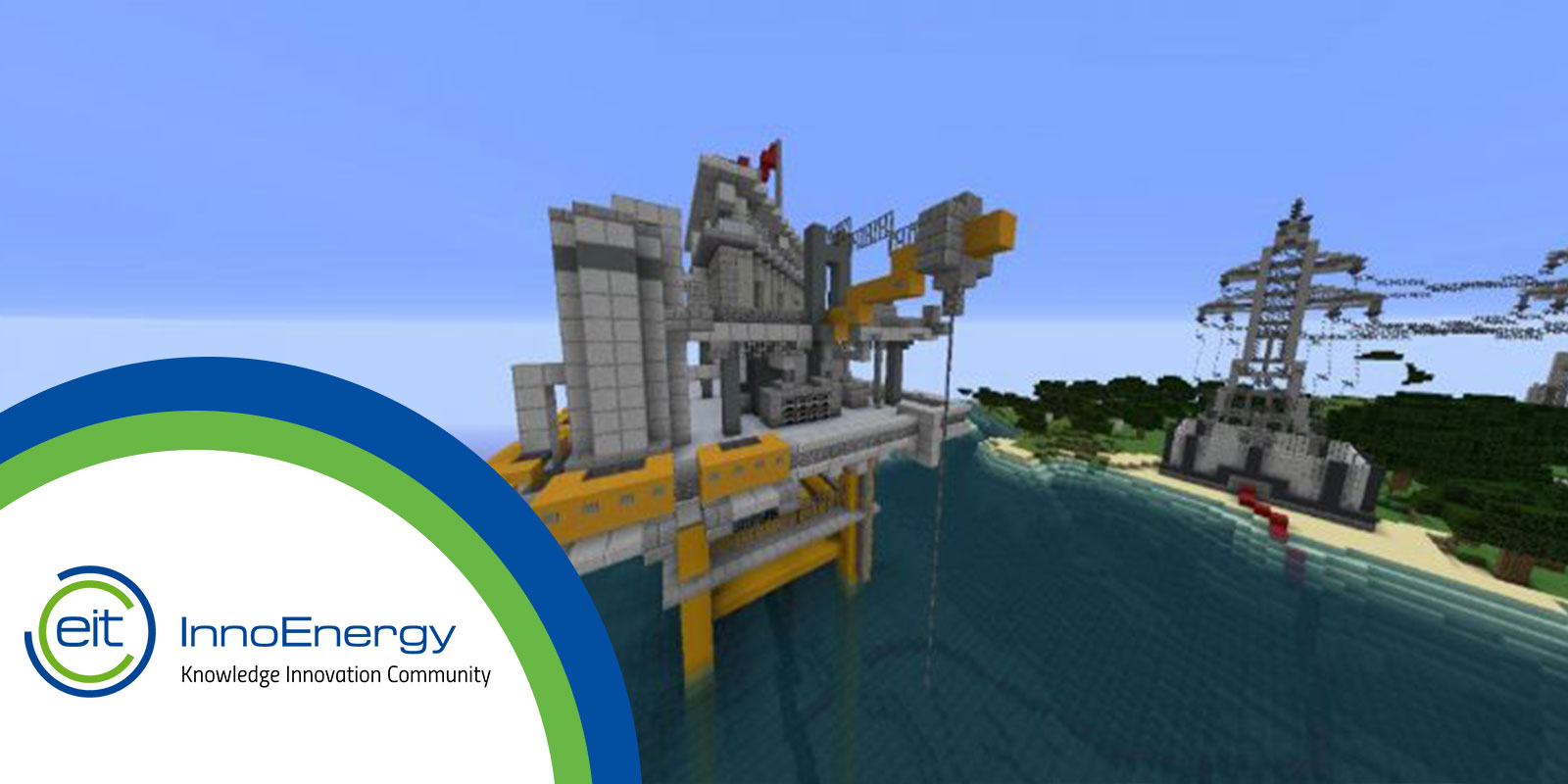 A successful launch for EIT InnoEnergy's new Minecraft module "LUMEN: Power Challenge"
With the growing popularity of game-based learning, the new Minecraft module "LUMEN: Power Challenge" is a great tool to teach fundamental electrical concepts. It was developed by EIT InnoEnergy and KU Leuven as a way to teach young people about energy production both in the classroom and at home.
Realistic Game Play
Using the world of the game Minecraft, this new module introduces players to the town of Lumen, which is losing power. Users implement electrical components and explore methods of power generation (unlike the first version of the game this one includes wind, solar and nuclear) to solve the town's energy problems – allowing them to experiment in a safe and fun environment. These components obey the basic laws of electricity and act exactly as they would in real life, which teaches real-world energy challenges and solutions.
The Next Generation
Making 9-15 year olds aware of the importance of renewable energy is a big step in the right direction, creating the next generation of problem-solvers. Lumen allows science and technology educators to teach students the basic principles of energy production while they are having fun. Reaching young minds where they are most engaged, such as gaming, is key to learning.
Successful Launch
Lumen 2.0 just launched on 20 February and the initial numbers are very good – over 23 000 views and 1 166 sales/downloads the first day. The game is available on the Minecraft Marketplace for EUR 0.99.
Creator and supervisor of Lumen, Johan Driesen, says 'Overall it's a very encouraging start! The first few days always have a big sales spike, but we expect to reach the target of 10 000 sales within the first month.'
The Lumen Power Challenge is an exciting way to learn about energy – available now on multiple platforms like computers, consoles, tablets and more. The first educational map is a big success, clearly showing that people are ready for this innovative way of learning!
---
Catch up with the latest news from the EIT Community in the Newsroom.
Subscribe to the EIT Newsletter to get the best of the EIT Community's news in your inbox once each month.
Do you use social media? Follow us and get updates in your news feed.