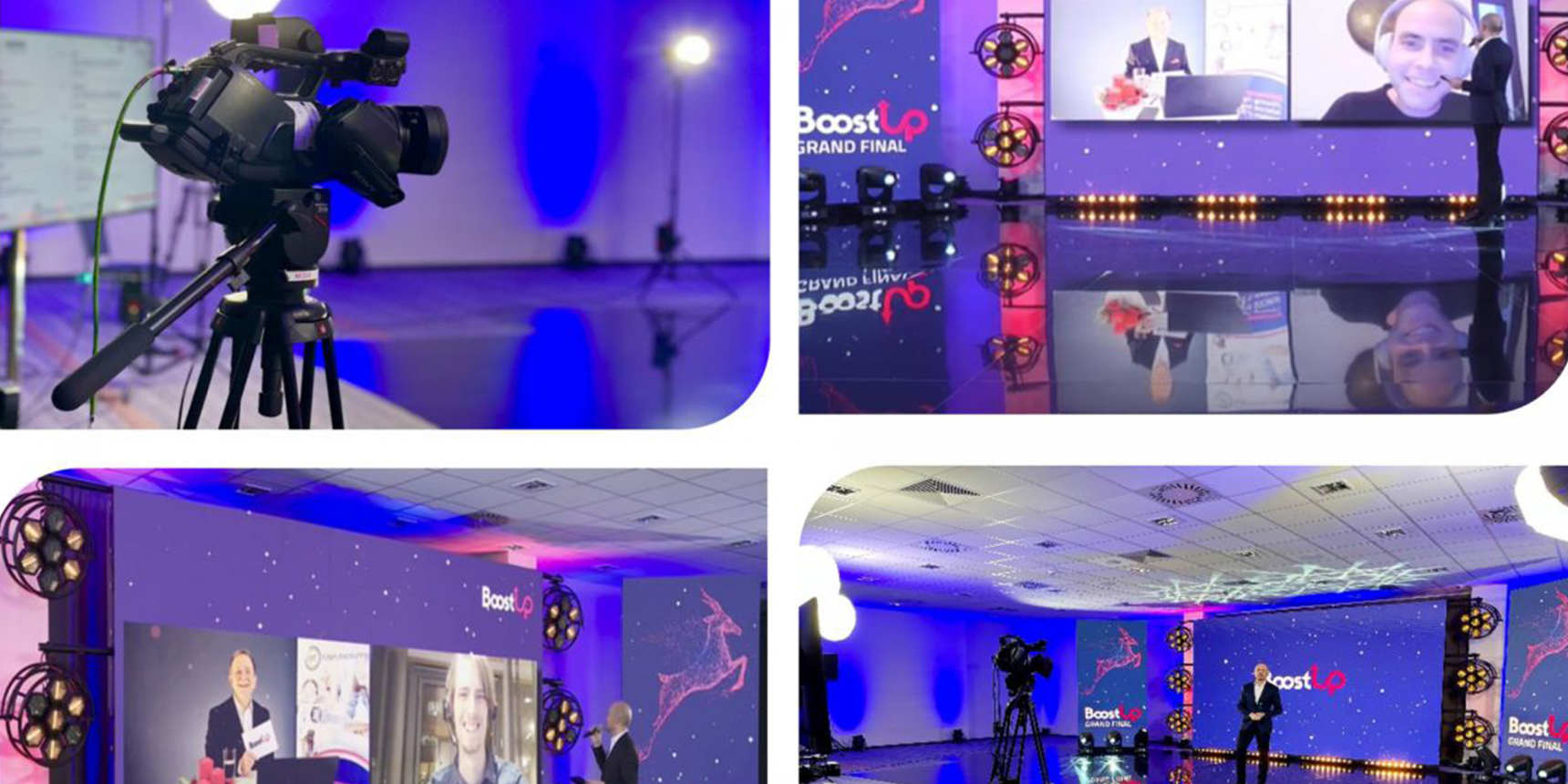 On December 11, EIT Manufacturing Summit hosted the first BoostUp! Grand Final and the winners of the competition have been announced.
The event was the culmination of five regional finals, starting in September in Darmstadt, Germany, moving on to San Sebastian, Spain, going north to Gothenburg, Sweden, then to Vienna, Austria, and finally, Milan, Italy. With more than 180 applications from 30 different countries, the Grand Final was awaited with much anticipation.
The BoostUp! Grand Final included inspirational keynote speeches by Marie-Helene Amestreiter, General Partner, SpeedInvest, Ana Paula Reis, Board Member, Bynd Venture Capital Award Ceremony and an informative Q&A with Laurent Roux, Impact Officer – Entrepreneurship, Business Creation and Financial Sustainability at the European Institute of Innovation and Technology (EIT) on the EIT's collaboration with key institutions and investors such as the European Innovation Council (EIC), European Investment Bank (EIB) and the European Investment Fund (EIF).
At the outset of the BoostUP! Grand Final, Godwill Bancole, Business Creation Director at EIT Manufacturing got the competition started with an encouraging call:
Celebrate creativity, celebrate competitiveness and make an impact on manufacturing in Europe!

Godwill Bancole, Business Creation Director at EIT Manufacturing
The BoostUp! Grand Final jury composed of external venture experts selected winners in the categories: Create, Accelerate and Transform. All winners will receive generous service packages from EIT Manufacturing to support new business development and tackle transformation and/or expertise services. Top-placed winners in the Create and Accelerate categories also received cash prizes to further develop their innovative solutions or expand into new markets or customer segments.
The BoostUP Grand Final winners are:
The whole event was recorded, discover the outcomes here
The level of the competition was very high, and the contestants gave a great overview of the emerging entrepreneurial drive in the European manufacturing sector. It was a perfect opportunity for scouting new technologies and solutions that could help in transforming the manufacturing sector in Europe in the coming years.