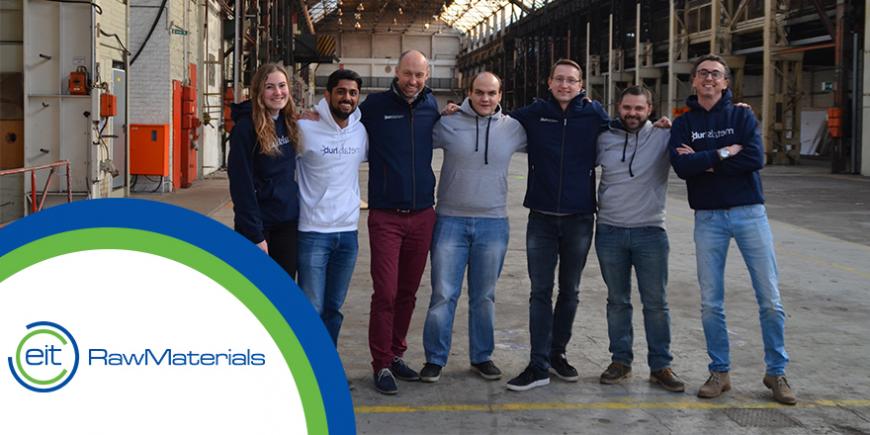 EIT RawMaterials supported start-up Metalshub wants to revolutionise the world of metals trading
Metalshub closed a Series Seed funding round of EUR 3 million. The round was led by Brazilian alternative asset manager Chromo Invest and Berlin-based VC Point Nine Capital with existing business angels participating. The two founders Dr Frank Jackel and Dr Sebastian Kreft continue to hold the majority in the company.
'The capital from the financing round enables us to expand our software development team in Düsseldorf continuously improving the platform and making it even more attractive for our users. Our priority is to provide an easy-to-use interface and
integrate trade-related services such as logistics, credit insurance and financing in a seamless fashion. Moreover, we are building APIs so that transaction data can directly flow into our user's ERP system saving time and reducing errors from manual entries', said Dr Sebastian Kreft, Co-Founder of Metalshub
EIT RawMaterials supported start-up Metalshub is the first B2B marketplace which offers a transaction-based credit insurance.
Metalshub, a digital platform for buyers and sellers of metals, operates in a market ready for digitalisation. Commodity trading is a large global industry which still strongly relies on manual processes leading to significant inefficiencies.
Since December 2017 Metalshub provides a digital marketplace, where ferroalloys and metals can be physically bought and sold in an efficient manner. It has successfully created a trusted environment for products such as ferrochrome, ferromolybdenum and ferrosilicon which are used in the iron and steel industry.
Just eight months after its market launch, more than 250 companies have already registered including key industry participants such as Outokumpu, Traxys Europe, Glencore, Hempel Intermetaux SA, Anglo-American and Eickhoff. To date, almost 500 negotiations have taken place on the platform resulting in more than EUR13 million transaction volume concluded over Metalshub.
---