EIT stands ready to power innovation in Cyprus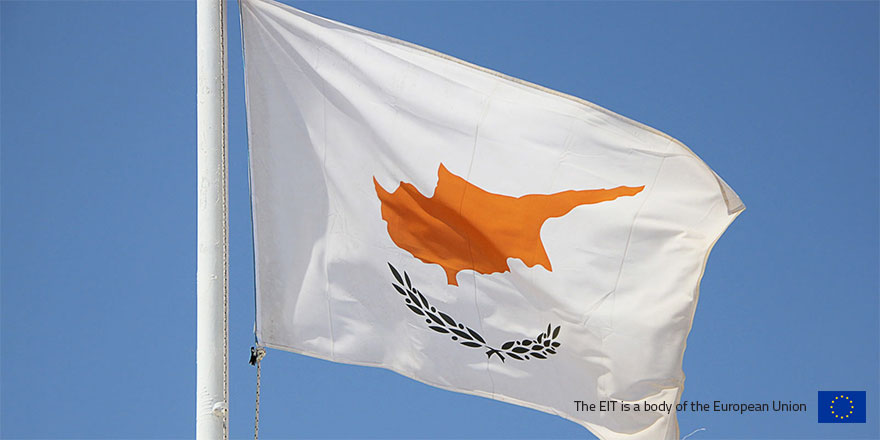 Promoting innovation, showcasing cooperation opportunities and inviting Cypriot innovators to join Europe's largest innovation network.
This is what the European Institute of Innovation and Technology (EIT)  offers during its Awareness Day in Nicosia today. The event is co-organised with the Cyprus University of Technology (CUT) under the auspices of the Ministry of Finance, the Ministry of Foreign Affairs and the Ministry of Agriculture, Rural Development and Environment.
Europe's future is connected to its power to innovate. The EIT has the boots on the grounds to drive innovation across the EU. It is Europe's largest innovation network that unites leading business, higher education and research organisation. The EIT is also supporting innovators with a wide range of entrepreneurial activities in Cyprus. So far, one Hub is operational in Cyprus with three organisations taking part (Cyprus University of Technology, Cyprus Energy Agency and Chrysalis LEAP), receiving funding of approximately EUR 400 000. But much more can and should be done. Cyprus has an attractive research system, with a high number of international scientific co-publications and foreign doctorate students, according to the European Innovation Scoreboard. The scoreboard defines Cyprus as a moderate innovator with great potential to expand its ability to innovate.
The EIT is a clear example of what the EU is doing for its citizens. Just look at the Institute's contribution to addressing global challenges such as climate change, ageing population, or the need for sustainable and affordable energy. The EIT connects, inspires and creates new solutions for the future, including for the future of Cyprus.

Themis Christophidou, Director-General for Education, Youth, Sport and Culture at the European Commission
The EIT offers many opportunities for Cypriot innovators. Cyprus has a lot of great innovators that will benefit from being part of Europe's largest innovation network and receive support to take their ideas to the next level.

Elpida Keravnou-Papailiou, Professor at the University of Cyprus and former EIT Governing Board Member
We power innovators that make a difference to the country and Europe. We equip entrepreneurs, researchers and students with robust entrepreneurial skills that help them take their best ideas from the lab to the market. Today, we are inviting Cypriot innovators to join our activities and improve the lives of citizen in Cyprus as well as across Europe.

Alice Fišer, Head of Communications and Stakeholder Relations, EIT
The EIT Awareness Day in Nicosia will showcase the EIT's unique innovation model (programme of the day) and present how organisations and innovators in Cyprus can join its activities. The event will open with introductions from Themis Christophidou, European Commission Director General, Constantinos Yiorkadjis, Mayor of Nicosia Municipality and Alice Fišer, EIT Head of Unit Communications and Stakeholder Relations. Members of the EIT Community and EIT innovators will then present their wide range of innovation support activities. After a greeting from Harris Georgiades, Minister of Finance, a panel discussion will explore enhancing innovation capacity in Cyprus. Remarks from Androulla Vassiliou, former European Commissioner for Education, Culture, Multilingualism and Youth responsible for the EIT will close the discussions.
EIT Community in Cyprus
Activities are thriving in Cyprus with all Innovation Communities running programmes across the country, including one hub by EIT Climate-KIC. Cyprus has received double the amount of grants, over EUR 400 000, in 2017 compared to 2016. Find out more about our activities in Cyprus in this factsheet.
CUT Contact: Alexandros Charalambides - E: a.charalambides[@]cut.ac.cy - T:  +357 25002306
EIT Contact:  Caroline Vandenplas - E: caroline.vandenplas[@]eit.europa.eu - T:  +36 1 481 9371