EIT Health supported start-up FibriCheck became the first FDA approved app to screen for heart rhythm disorders
The EIT Health backed start-up is ready to enter the American market after receiving US FDA approval for its FibriCheck app to screen for stroke risk and other health problems.
The news was announced 8 October 2018, just days after Bieke Van Gorp, Co-Founder and COO of Quompium, accepted the EIT Venture Award, recognising the innovative value of the app.
The company's FibriCheck app remotely screens for atrial fibrillation simply by having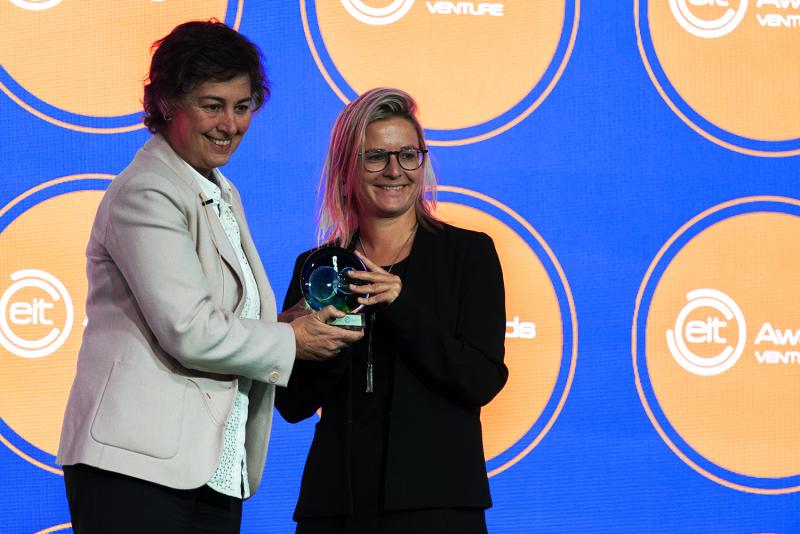 patients put their finger on the camera of their smartphone. More than 10 million in Europe suffer from atrial fibrillation, which can lead to heart failure, kidney problems and heart disease, though the first symptom is often a stroke. FibriCheck received its European Class IIa clearance in 2016, and with the FDA clearance, it can access the American market. Qompium, opened a satellite office in San Francisco recently to prepare for American sales.
'Receiving FDA clearance for a software-only application using consumer devices was a difficult challenge and demonstrates the competence and the excellence of our team. Having all knowledge in-house, it serves as a foundation to expand our product development roadmap beyond the smartphone and look into continuous monitoring', said CEO and co-founder Lars Grieten.
---
Catch up with the latest news from the EIT Community in the Newsroom.
Subscribe to the EIT Newsletter to get the best of the EIT Community's news in your inbox once each month.
Do you use social media? Follow us and get updates in your news feed.