The European Commission has today appointed three new members to the Governing Board of the European Institute of Innovation and Technology (EIT).
The new members are:
Barbara Nowakowska (Poland)
Laima Kauspadiene (Lithuania)
Sasha Bezuhanova (Bulgaria)
Dirk Jan van den Berg, Chairman of the EIT Governing Board, said: ''A very warm welcome to our three new Board members. The EIT Community will benefit hugely from their strong business and innovation background, helping us drive innovation across Europe.'
Tibor Navracsics, Commissioner for Education, Culture, Youth and Sport, responsible for the EIT, said: 'Women have a key role in driving innovation and entrepreneurship in Europe. I am very proud that we are taking a big step today to promote their talents, creativity and expertise: more than two-thirds of the EIT's Governing Board members are now #WomenLeaders - a milestone for the EIT.'
Dirk Jan van den Berg, added: 'Six new Governing Board members this year, all six of them women, with four from Central and Eastern Europe. This is a positive move to diversify the Board in terms of gender and geography, and to increase the range of experience of our members. Diversity is crucial for innovation to thrive.'
The Governing Board is the EIT's principal governing body, entrusted with steering the activities of the EIT for the selection, designation and evaluation of the Innovation Communities, and for all other strategic decisions.
For more information:
Background
Sasha Bezuhanova
Sasha Bezuhanova is a senior executive, angel investor and philanthropist with a 20-year executive business career in HP and a multi-dimensional track record of service to society. Her long list of business achievements and social development engagements throughout the years involves positioning Bulgaria as an ICT centre of global significance, boosting the entrepreneurial culture and women empowerment in her home country, Bulgaria, and at European level.
In 2013, she left her business career and devoted herself to supporting social prosperity through innovation, education and collaboration. Sasha is the founder of MOVE.BG – a think&do tank for sustainable solutions for the state, economy and society through innovation, participation and co-creation. She is also the initiator of EDIT.BG – an open network initiative for digital innovation, and the Pan-Balkan digital cooperation network.
Sasha is Chair of the Boards of the Bulgarian Centre of Women in Technologies, Technical University Sofia, co-founder of DIH DigiTecH 4.0, and founder of Entrepregirl Award. Sasha was named Digital Woman of Europe for 2013, was one of the Top 100 Challengers in New Europe for 2015, and holds many national and European awards for her contribution to societal development.
Laima Kauspadiene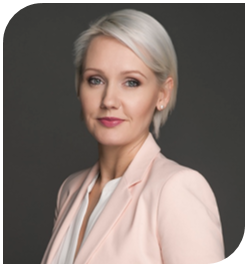 Laima Kauspadiene is an entrepreneurship, innovation ecosystem, knowledge and technology transfer expert. In 2000, she obtained a degree in electronics and automation, and later an MBA in industrial engineering and management.
For eight years she served as the head of the Business Science Cooperation Division in the Ministry of Economy, where she was responsible for knowledge-driven innovation ecosystem creation, entrepreneurship, tech transfer policies, and clusterisation. Earlier, she obtained experience in nourishing the investment environment at regional level, and in the marketing and branding of cities and regions. Currently, she is the CEO of Sunrise Valley Science and Technology Park, one of the main actors in the biggest knowledge triangle in the Baltic region.
During her professional career she has been appointed to the boards of R&D and innovation at national level, and often serves as a board or jury member on project evaluation committees, steering committees and start-up pitch battles.
Barbara Nowakowska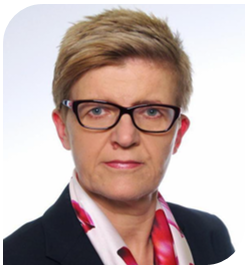 Barbara Nowakowska is Managing Director of PSIK, the Polish Private Equity and Venture Capital Association. She has managed PSIK for 15 years, working on the development and promotion of private equity/venture capital industry in Poland to investors, entrepreneurs, innovators, and academics, as well as representing the interests of the Polish private equity community vis a vis policy makers, legislative bodies, government institutions, and the media at national and EU levels.
Barbara served as a member of the High Level Group appointed by the EU Commissioner for Education, Culture, Youth and Sport for the strategic evaluation of the EIT. She served as an expert on private equity and venture capital to the Polish government and the European Commission and gained experience in private equity at Enterprise Investors. At the beginning of Poland's transformation to a market economy, she worked at the Ministry of Privatisation.
Barbara holds an MA in economics from SGH – the Warsaw School of Economics.
---
Ready to be part of the EIT Community?