European Raw Materials Alliance presents implementation steps to secure raw materials supply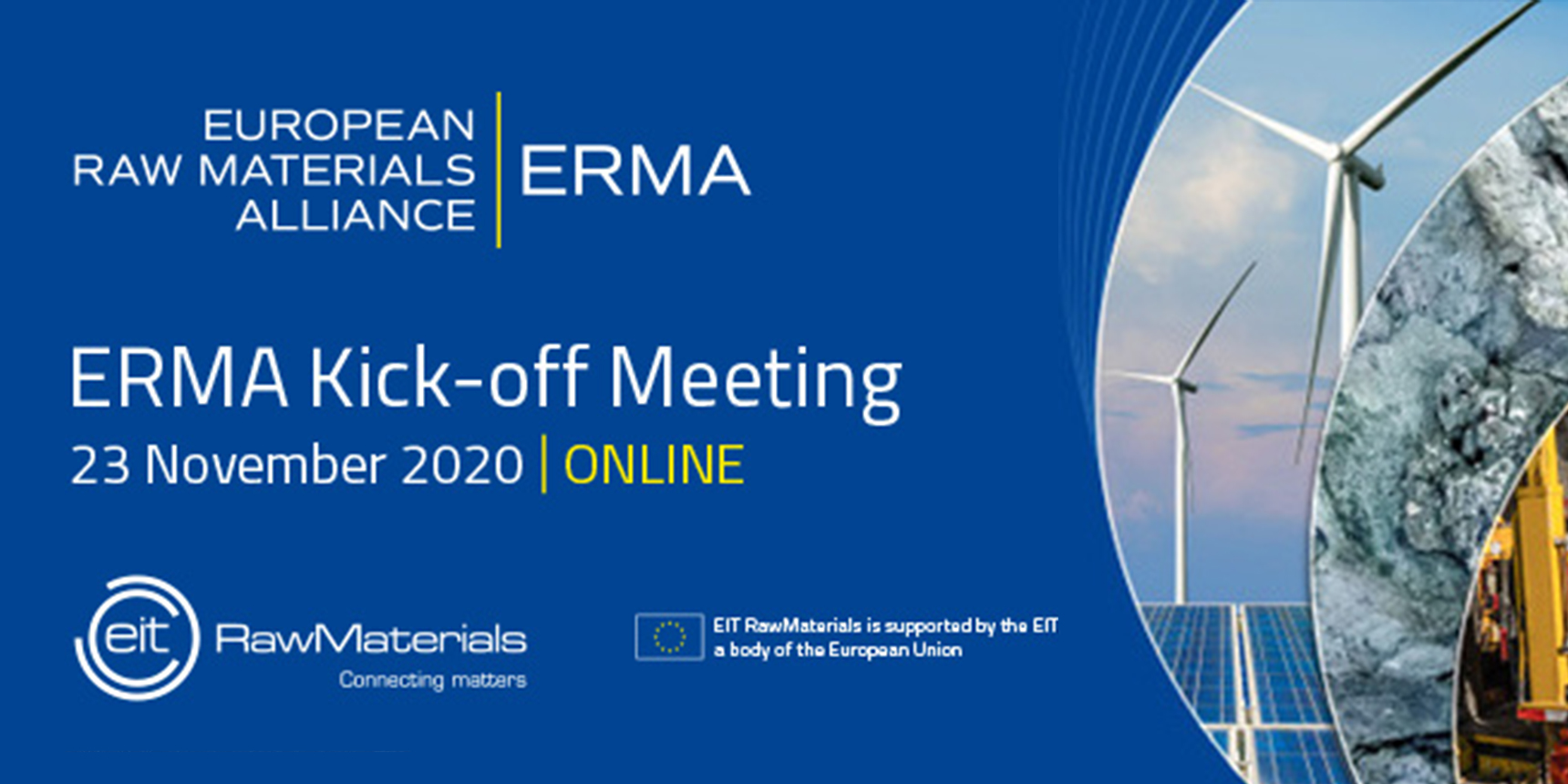 The European Raw Materials Alliance (ERMA), launched by the European Commission and managed by EIT RawMaterials, became officially operational on 23 November 2020.
An impressive number of over 300 partners from industry, research, government institutions and civil society came together to discuss how Europe's raw materials supply can be secured to enable the EU's green and digital transition.
The European Raw Materials Alliance (ERMA) will focus on increasing the EU's resilience along particularly critical value chains. ERMA plans to employ an agile process to swiftly examine and approve concrete investment projects, backed up with suitable EU financing.
Without reliable and sustainable access to raw materials, the Green Deal and the EU's competitiveness are at stake. ERMA's most important task is to secure raw materials supply in Europe by identifying investment opportunities for sustainable and socially responsible access to raw materials in Europe from primary and secondary sources.

 Bernd Schäfer - CEO of EIT RawMaterials, in charge of the European Raw Materials Alliance
At the kick-off meeting, an investment process coordinated by EIT RawMaterials was presented as well as an investment update, where a current status of 23 investment cases have already been given priority. Those cases could reach a significant volume of up to EUR 10 billion, covering rare earth/magnets, raw materials for energy storage and conversion and others for materials contributing to other industrial value chains, in more than 14 European countries.
ERMA partners are invited to submit potential investment projects to strengthen domestic sourcing and improve the supply of secondary raw materials through resource efficiency and circular economy. The alliance focuses on the first step on rare earth for magnets and motors as well as advanced materials for energy storage and conversion while addressing the potential of other base metal activities.
Rare earths for magnets and motors
Rare earths are indispensable to most industrial ecosystems in the EU, including renewable energy, defence, and space. Although once discovered and commercialised by European scientists and engineers, their production is currently almost entirely dominated by China, with a market share of 80-100% depending on the sector. ERMA aims to strengthen the domestic supply chain for rare earths and permanent magnets. Possible investment cases include brown- and greenfield mining addressing various aspects of the circular economy including recycling, processing, and product design.
Advanced materials for energy storage and conversion
The success of the European energy transition is based on the availability of solar and fuel cells or batteries. However, these green technologies are currently heavily dependent on imports of high-purity advanced materials. ERMA, therefore, supports the domestic production of, for example, ore concentrates and primary and secondary cell-grade energy storage materials. This way, gaps in the battery value chain in Europe can be closed. Concrete investment scenarios range from greenfield mining to processing and refining to provide input material for battery, solar and fuel cell production.
Support from industry, research, politics, and civil society
Since the presentation of the EU Action Plan on Critical Raw Materials and the launch event in September, ERMA has attracted a growing number of public and private sector stakeholders. Speakers at the kick-off meeting included Thierry Breton (EU Commissioner for Internal Market) and Maroš Šefčovič (Vice-President of the European Commission), and industry representative.