Europe's top agrifood start-ups announced at the EIT Food Venture Summit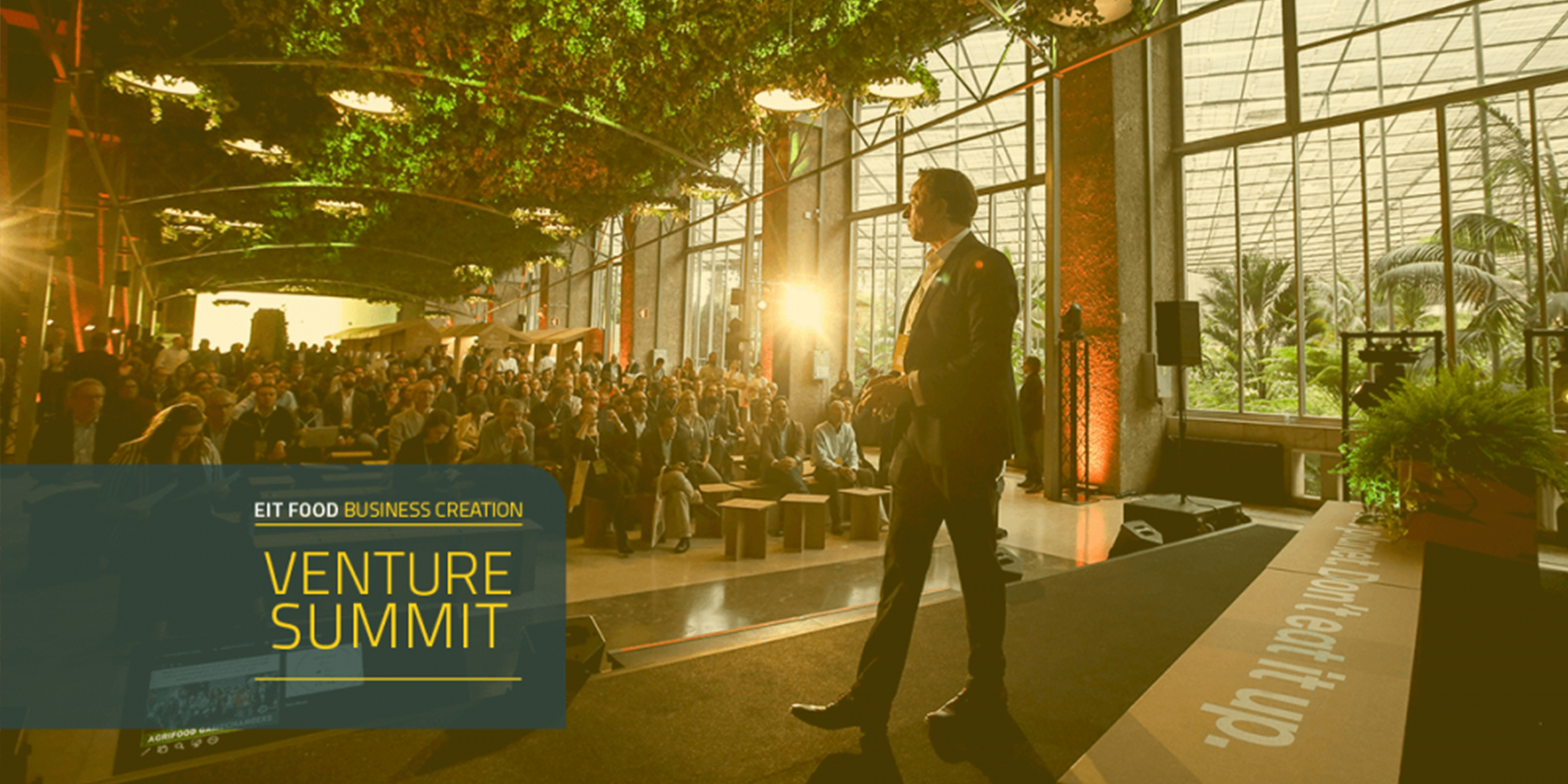 EIT Food announced the top three start-ups transforming the food system from the EIT Food Accelerator Network, which have each received EUR 100 000.
EIT Food, Europe's leading food innovation initiative supported by the European Institute of Innovation and Technology (EIT), made the announcement at the first-ever virtual EIT Food Venture Summit, on 17 and 18 November 2020, where international investors and corporates were matched with over 130 high-impact start-ups and scale-ups to explore commercial partnerships and investment opportunities.
After being selected from a group of 60 agrifood technology businesses, the winning start-ups from the EIT Food Accelerator Network (EIT FAN), one of EIT Food's Business Creation programmes, were awarded the funding to accelerate growth after demonstrating pioneering approaches to future-proofing Europe's food system.
At EIT Food, we believe that innovation holds the key to fixing our food system so that it is healthier and more sustainable for all. These start-ups and scale-ups represent the inclusivity and innovation of the EIT Food community and embody the important role entrepreneurs will play if we are to accelerate the transformation of the food system.

Benoit Buntinx - Director of Business Creation at EIT Food
The EIT Food Accelerator Network is a four-month programme delivered at six innovation hubs across Europe. By participating, start-ups build skills and gain exposure to their relevant markets, customers, investors and media. The programme provides access to experts and partners with facilities such as labs, agricultural land and pilot sites.
The three winning agrifood start-ups, each receiving EUR 100 000, are:
Odd.Bot (The Netherlands)
Odd.Bot is the creator of an alternative solution to manual and chemical weeding. The company has developed the 'Weed Whacker', an intelligent mechanical in-row weeding robot that can detect and distinguish weeds from crops and eliminate weeds autonomously. The solution can be utilised via its Robot-as-a-Service offering and can be hired to clean fields.
We are honoured to be the winner of the Food Accelerator Network and it really strengthens our belief that we are on the right track. This recognition from the European Institute of Innovation and Technology will surely help boost the number of sign-ups even further for our recently launched 'Trailblazer Program' for which we will utilise most of the prize money - money that we will now double by re-investing in our current funding round, as our lead investor will match the funding being raised. Thank you EIT Food!

Martijn Lukaart - Founder & CEO of Odd.Bot
Arborea (UK)
Arborea has developed a breakthrough cultivation system, the BioSolar Leaf, which harnesses sunlight to mimic photosynthesis and facilitate the growth of microscopic plants to produce healthy food. The solution generates breathable oxygen and reduces carbon dioxide, a major contributor to climate change.
We are so happy about this prize as it is a great endorsement of our team, technology and mission from global industry leaders. It will allow us to take a step closer to becoming a new, fresh dynamic entry to this industry, allowing the production of affordable healthy food ingredients and proteins in a carbon-neutral way. We will use the prize money as bridge funding, which will make our current fundraising safer and our development more efficient going forward.

Julian Melchiorri - Founder and CEO of Arborea
The Mediterranean Food Lab (Israel)
The Mediterranean Food Lab develops naturally produced, plant-based flavour-bases impart rich meaty flavours for a wide range of meat replacement needs. The company's fermentation methods transform low-cost commodities (such as grains and legumes) into delicious, nutritious, clean label products that are affordable and sustainable.
We would like to thank EIT Food for this great opportunity. Winning this prize fund will enable us to hire a flavour chemist and buy equipment that is essential for our work. Plant-based diets will only work if they are simple, sustainable, healthy, trustworthy and delicious. That might sound obvious, but it's actually revolutionary. We're honoured to be part of that revolution.

B.Z. Goldberg - CEO and R&D Director of the Mediterranean Food Lab
Applications to join the EIT Food Accelerator Network and the other Business Creation programmes will open early next year and close in Spring 2021.
Register your interest and find out more here
For further information, or to set up interviews with the start-ups, please contact Jenny Briggs and/or Sam Mehmet.