Evaluation Criteria for the EIT's 2018 Competition for Innovation Communities published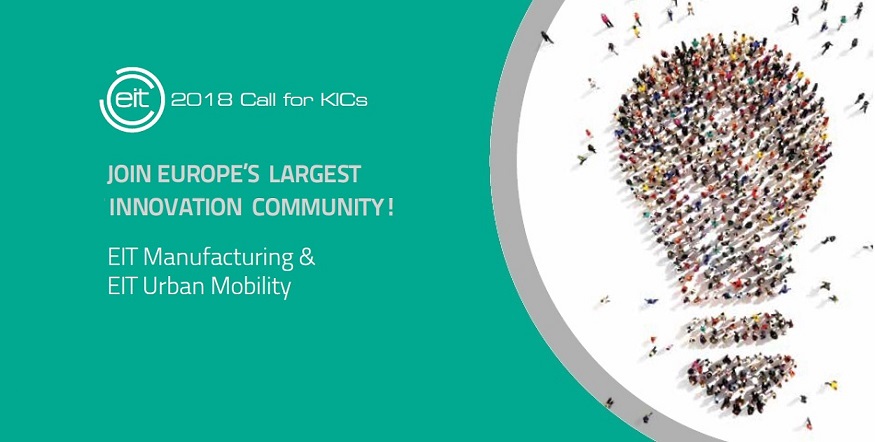 To continue to enhance its impact and to incentivise the innovations needed to meet major societal challenges, the EIT is continuing to expand its activities by launching a competition for two new Innovation Communities:
EIT Manufacturing* strengthening and increasing the competitiveness of Europe's manufacturing industry
EIT Urban Mobility* smart, green and integrated urban transport
The first step in the process of designating the new Innovation Communities in December 2018 is the publication of the Evaluation Criteria. These criteria build on the principles set in the EIT Regulation and the EIT's core values of impact, excellence and partnership. Aligned with the EIT's mission, the criteria will ensure that the selected Innovation Communities have all the elements that make a successful Innovation Community.
The EIT will then publish the Framework of Guidance in November 2017 followed by the official launch of the Call on 12 January 2018.
Image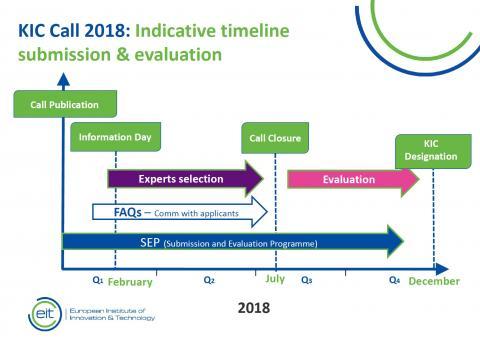 The two new Innovation Communities, EIT Manufacturing and EIT Urban Mobility, will join the EIT Community gathering more than 1000 partner organisations: business including SMEs, higher education and research institutions from across Europe, to develop innovative products and services, start new companies and educate a new generation of entrepreneurs.
For more information:
*Subject to the outcome of the EIT's mid-term evaluation by the European Commission.
---
Catch up with the latest news from the EIT Community in the Newsroom.
Do you use social media? Follow us and get updates in your news feed.