Restimo, a 2020 Venture Programme graduate, raises funding for foreign expansion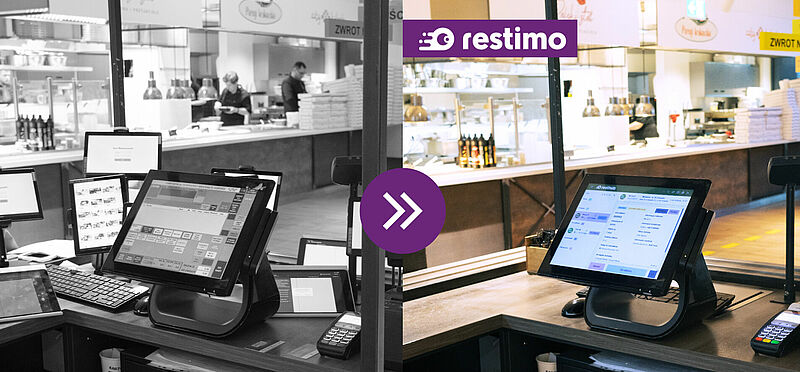 Polish start-up Restimo, a graduate of the 2020 edition of the EIT Digital Venture Programme, has raised EUR 255 000 to develop its RestHub application for the catering industry.
Backers of the company include EIT Digital and business angels Małgorzata Sitkowska, Nicolas Jedraszak, and Michał Zawiasa, who successfully developed their own food-tech businesses.
Resthub is an all-in-one solution that allows restaurants to manage the entire ordering process in one place, integrating food delivery platforms, courier companies, and Point of Sale (POS) systems. Instead of having to deal with up to a dozen different systems and devices on a daily basis, waiters using RestHub can manage everything with a single tablet.
While working at Glovo's headquarters in Barcelona, I noticed how challenging it is for restaurants to handle multiple tablets. Order management, menu updates, or reporting separately for each application used to take waiters many additional hours and even days of work per month. We have simplified it to a few seconds.

Arek Bielecki, co-founder of Restimo
Restimo serves restaurant chains like North Fish, Makarun, and Charlotte among others, and is present in over 25 cities in Poland. The acquired capital will fund further product development, expand the sales and customer service team, and support the marketing of Resthub. The company is also preparing for foreign expansion, targeting all of Central and Eastern Europe and Scandinavia.
14 Polish companies have been founded to date as a result of the support from EIT Digital's Venture Programme, and it's great to see a company such as Restimo using that support as a springboard for subsequent growth.

Mirko Tadic, EIT Digital Venture Program Lead
We are glad that such experienced entrepreneurs are joining our group of investors. Their industry experience and contacts will allow us to achieve our goals even faster.

Tomasz Marcińczyk, co-founder of Restimo
Do you have a business idea for an innovative digital technology? We can help you start your venture, raise funding, and make it an MVP!
The EIT Digital Venture Programme takes you from idea to investment in less than a year. It is open to multidisciplinary teams in Southern Europe, Central and Eastern Europe, and the Baltics (full list of countries here).
In the last 5 years, the EIT Digital Venture Programme has invested in the creation of 124 deep tech start-ups, supporting more than 200 entrepreneurs in their early stages of development. You can benefit too!