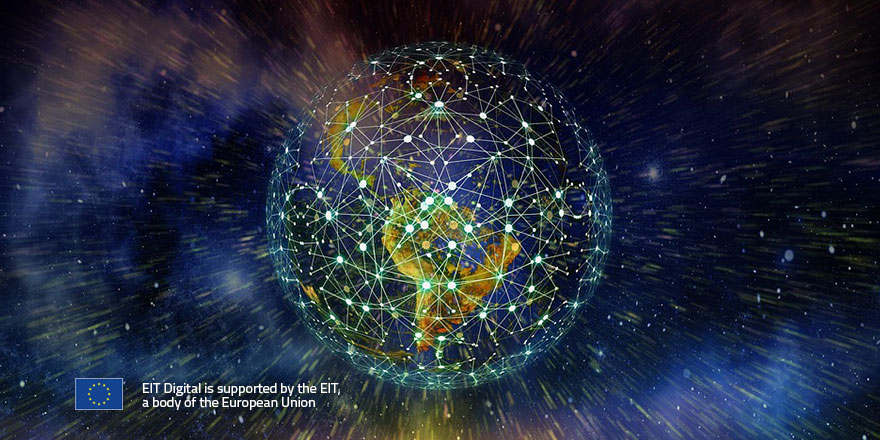 In a world which increasingly depends on Internet access, bad connectivity is not an option.
The gap between people and nations that can easily go online, with good quality bandwidth and those that don't, the so-called digital divide, is a global issue. With World Telecommunication and Information Society Day being celebrated on 17 May, to raise awareness about the social and economic possibilities of internet access, EIT Digital has decided to shine a spotlight on three EIT Digital Accelerator supported scale-ups that are making a difference in this area.
Galgus
Spanish company Galgus develops and markets a unique WiFi technology that is currently being used by numerous Original Equipment Manufacturers (OEMs) and system integrators worldwide to deliver high-performing WiFi networks. Galgus, an EIT Digital Challenge winner in 2016, has developed and patented CHT (Cognitive Hotspot™ Technology), multiplatform software that may be installed on a wide range of devices to optimise spectral efficiencies for WiFi routers and access points (APs). CHT increases WiFi performance by up to 400%, while reducing interference levels and power consumption, especially in high-user density environments. Galgus' technology can be used in a wide range of environments and has several applications: from ensuring fast and reliable in-flight WiFi connection with up to 5x performance improvement in the aviation sector to providing fast and stable wireless internet access for hotels, hospitals, and convention centres. More than 600 000 users worldwide are benefiting daily from the scale-up's technology.
EasyBroadcast
Based in Nantes, France, EasyBroadcast is another company which puts Internet access and optimisation at its core, in this case with a specific focus on optimising the streaming of audio and video content by broadcasters and over-the-top (OTT) players. It does so by offering a patented solution for hybrid streaming of audio and video content, combining a standard client-server model and a peer-to-peer broadcast model. Each user, intelligently selected via geolocation and QoS (Quality of Service) matching algorithms, can thus act as a micro-server as soon as he receives segments of video or audio content. As a result, large audiences no longer constitute a saturation risk for the content provider's servers, but rather an asset. With this technology bandwidth costs can be reduced by up to 75% for video content and up to 90% for audio content with better quality of service. EasyBroadcast's technology is particularly valuable in developing countries, where bandwidth is more limited than in Europe. The scale-up was one of the winners of the 2018 edition of the EIT Digital Challenge.
RebelRoam
Providing commuters with satisfactory onboard connectivity is one of the main challenges of transport companies, as modern travelers no longer accept bad WiFi access. RebelRoam, an Estonian scale-up headquartered in Tallinn, currently works with major travel & transport companies such as Flixbus, Contiki and Uniworld Cruises to optimise wireless networks passengers onboard coaches, trains and ferries in 38 European countries. The scale-up's main product is RebelRocket, an onboard Wi-Fi optimisation service that makes wireless networks less congested by filtering out unnecessary background activities and automatic updates and reducing bandwidth traffic by forcing videos to play in standard definition. The result is improved WiFi speeds, more concurrent users, less data consumption and reduced cost for companies. Partners include Telia, Vodafone, Vunk and Deutsche Telekom.
RebelRoam joined the EIT Digital Accelerator in May 2018, to speed up its expansion across Europe's transportation sectors. In June of the same year it received the FTE Europe Award as most innovative startup in air travel.
About EIT Digital Accelerator
EIT Digital Accelerator provides tailor-made growth support for European tech scale-ups by helping secure international customers and raise capital. The Accelerator team comprises around 30 experienced business developers and finance experts operating from 15 cities across Europe, along with a hub in Silicon Valley. Since 2012, they have supported 300 startups who raised over EUR 550 million in investment, with more than EUR 100 million directly facilitated by the Accelerator. The programme was ranked eighth among the Top 20 Active Accelerators in the Global Accelerator Report 2016 by Gust.