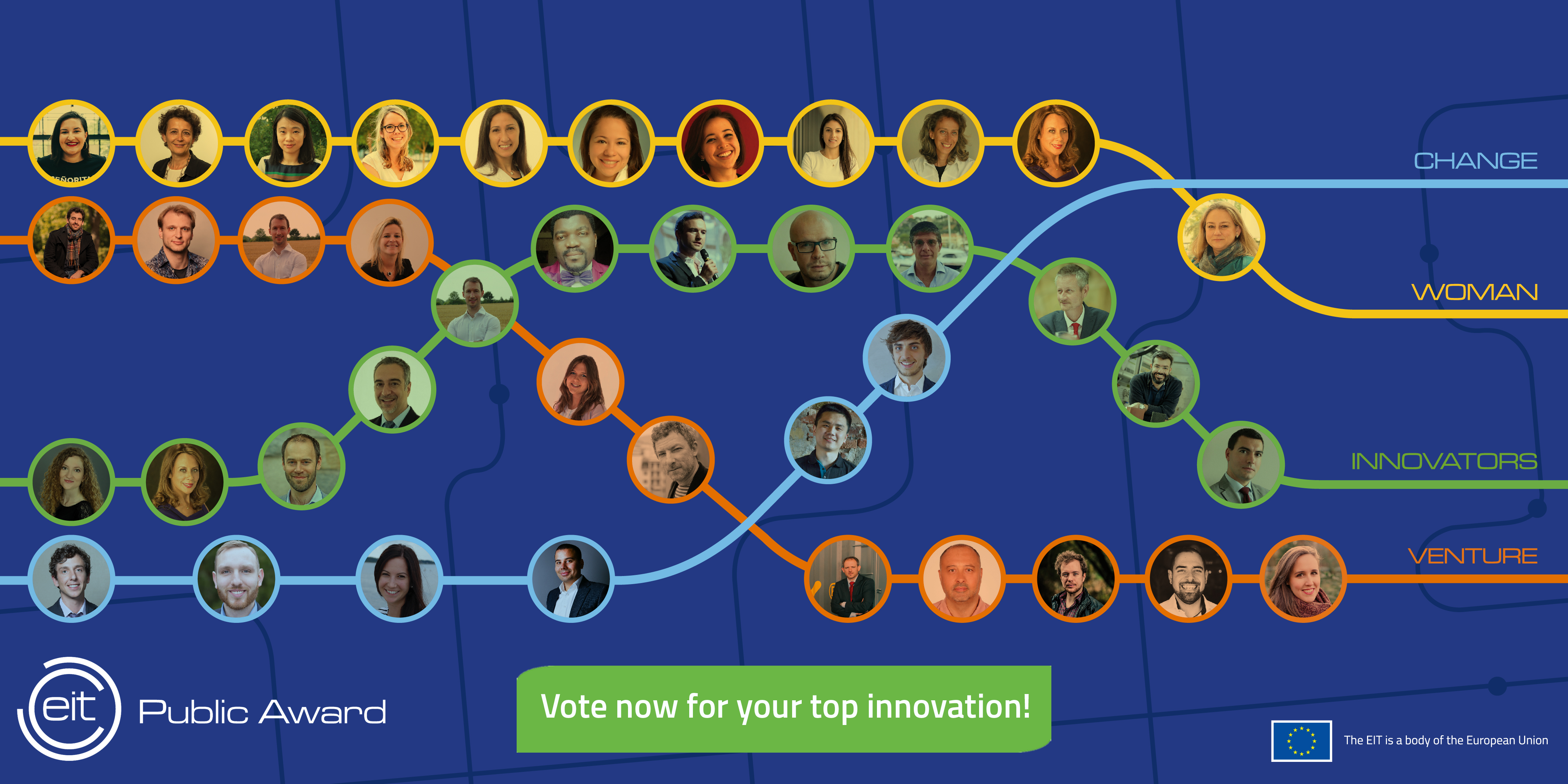 The EIT Awards just became even more exciting! Now everyone can vote for their favourite innovation in the EIT Public Award 2018.
Discover 39 nominees with 39 solutions to challenges facing society, representing the very best of the EIT Community.
Choose which innovation you think should win by watching the video pitches and discovering their inspiring work.
Voting starts today and ends on 3 October 23:59, with the winner announced on 4 October during INNOVEIT 2018.
Read all about the EIT Awards 2018
Interested in what happened last time?
---
Subscribe to the EIT Newsletter to get the best of the EIT Community's news in your inbox once each month.
Do you use social media? Follow us and get updates in your news feed.