Woon Duurzaam receives EUR 2.2 million in financing for further scaling up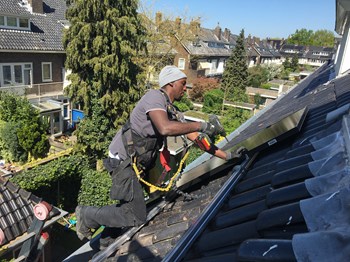 EIT InnoEnergy supported Woon Duurzaam has received EUR 2.2 million in a second investment round. The money will come from new investors Oneplanetcrowd and ROM InWest, and from existing shareholders EIT InnoEnergy and DOEN Participaties.
With this investment, Woon Duurzaam can further develop and automate its one-stop shop platform for home improvement. As a result, Woon Duurzaam can scale up and help many more homeowners realize the energy transition of their home.
"EIT InnoEnergy aims to accelerate the energy transition. On the one hand, it is about developing new technologies, but on the other hand it is also about really putting those innovations on the market, where they make an impact. That is exactly where the strength of WoonDuurzaam lies. Woon Duurzaam lowers the threshold for consumers to make their home gas-free in order to actively participate in the energy transition"

Raymond Meeuwsen, Business Creation Manager, EIT InnoEnergy Benelux
Making homes more sustainable faster and easier
With the current energy prices in the Netherlands and the urgency to become more sustainable in order to achieve the Dutch climate objectives, the demand for sustainable housing has increased exceptionally. Woon Duurzaam offers private homeowners tailor-made sustainability measures for their homes and relieves them during the entire transition. With the financing raised, processes can be automated to meet the growing demand and the number of gas-free and energy-neutral homes will quickly grow to thousands of homes per year.
"With the investment raised, Woon Duurzaam can prepare its platform and organization for the future by improving and automating processes. As a result, we create an organization that is ready for upscaling, so that we can help even more home owners to make their homes more sustainable."

Rense van Dijk, co-founder of Woon Duurzaam