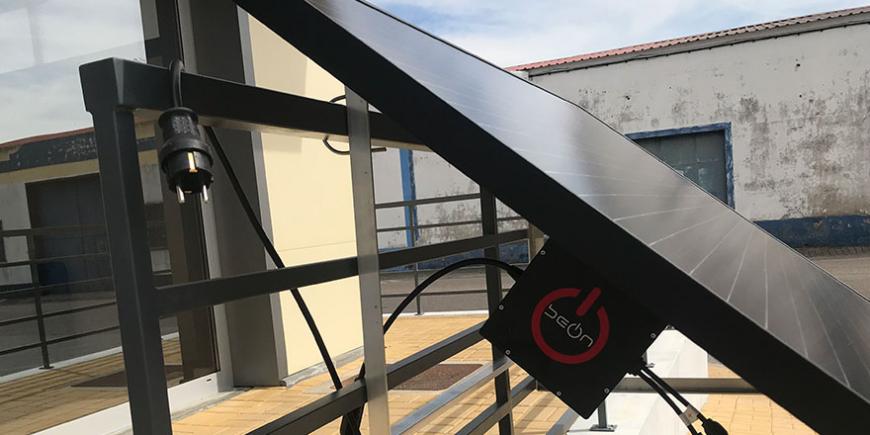 EIT InnoEnergy supported BeOn Energy aims to democratise access to renewable energy and encourage people to install solar energy on their property, by producing solar panels that can be safely plugged into a wall socket.
Electrical engineer Rui Beon created BeOn Energy in 2015. The company aims to make it easier, faster and cheaper for people to install solar panels on their property. They do this by turning a solar panel into a home appliance, therefore bypassing many of the complex and disruptive work required to plug solar panels into the energy system of the property. Instead, it allows the technology to be plugged directly into a standard plug socket, just like any common home appliance, and feed into the property's electricity system from there.
While a lot of initial work has been done in Portugal and the Iberian Peninsula, Beon believes that the cost-effectiveness, flexibility and durability of the technology renders it something that can be viable throughout Europe and further afield.
---
Want to read more about BeOn?
Website: beonenergy.com/
EIT InnoEnergy: BeOn wins Schneider Electric award for Best Power Start-up