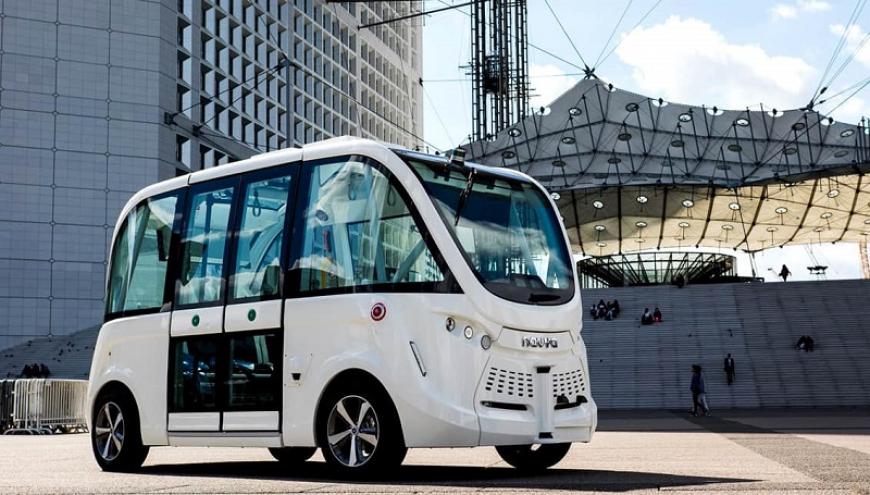 NAVYA of France is a fully autonomous electric shuttle, supported by EIT Digital.
Navya has produced a 100% electric and autonomous transport vehicle. This innovative and intelligent driverless shuttle can transport up to 15 passengers, safely drive at up to 45 km/h and run for 13 hours between charges. NAVYA joined the EIT Digital Accelerator in 2015 in the Urban Life & Mobility Action Line to help grow its business, find customers and attract investment.
EIT Digital helped the scale-up to raise funds by introducing it to investors (first EUR 4.1 million raised in 2015 followed by a second investment round of EUR 30 million in 2016), in the UK and in Finland, and to one of its potential first big customers.
---
Want to learn more about NAVYA?
Website: navya.tech
NAVYA, a scale-up supported by EIT Digital, raises 4.1M Euros
EIT Digital to showcase 11 disruptive innovations at Innovative City 2016 in Nice