Call for organisers: Ignite NEB Event Series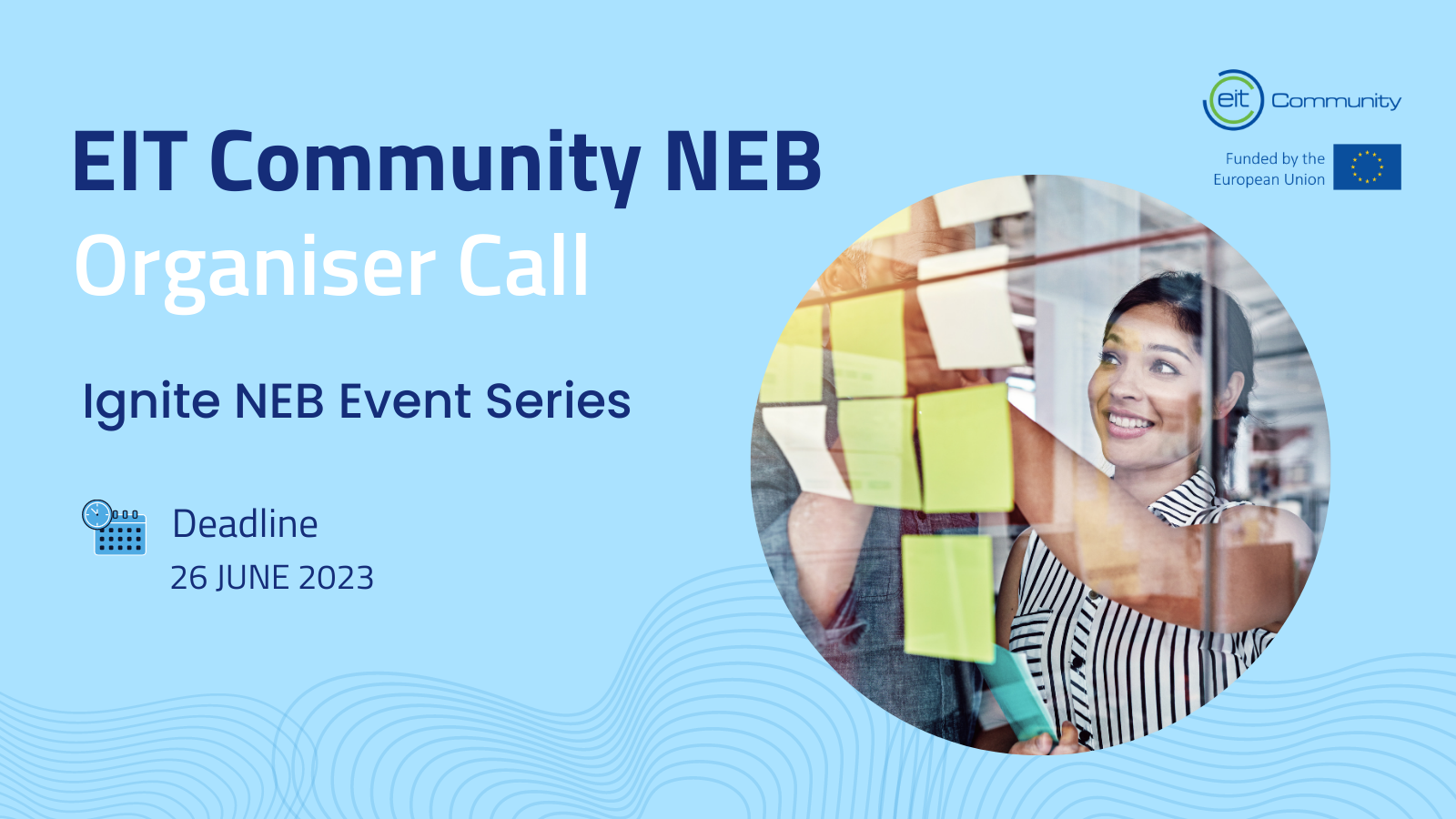 The call is open for legal entities, EU members states, or Horizon Europe Associated Countries.
The EIT Community's New European Bauhaus (NEB) supports social innovation that meet the needs of local communities and fulfills Europe's vision of a more sustainable, inclusive, and aesthetic future.
The Ignite NEB events will bring together creatives, businesses, and interested citizens who want to connect and transform their local community. The event will help ignite new ideas, forge new partnerships, and raise awareness around the importance of creating more sustainable living spaces.
This call for proposals will select four organising partners to host the Ignite NEB events. These events will combine both entrepreneurship activities and the celebration of the NEB, engaging attendees with cultural and artistic displays.
Call opening: Tuesday, 2 May 2023, 12.00 CEST
Deadline: Monday, 26 June 2023, 17.00 CEST
Eligibility:
Application: