EIT Digital Summer School 2021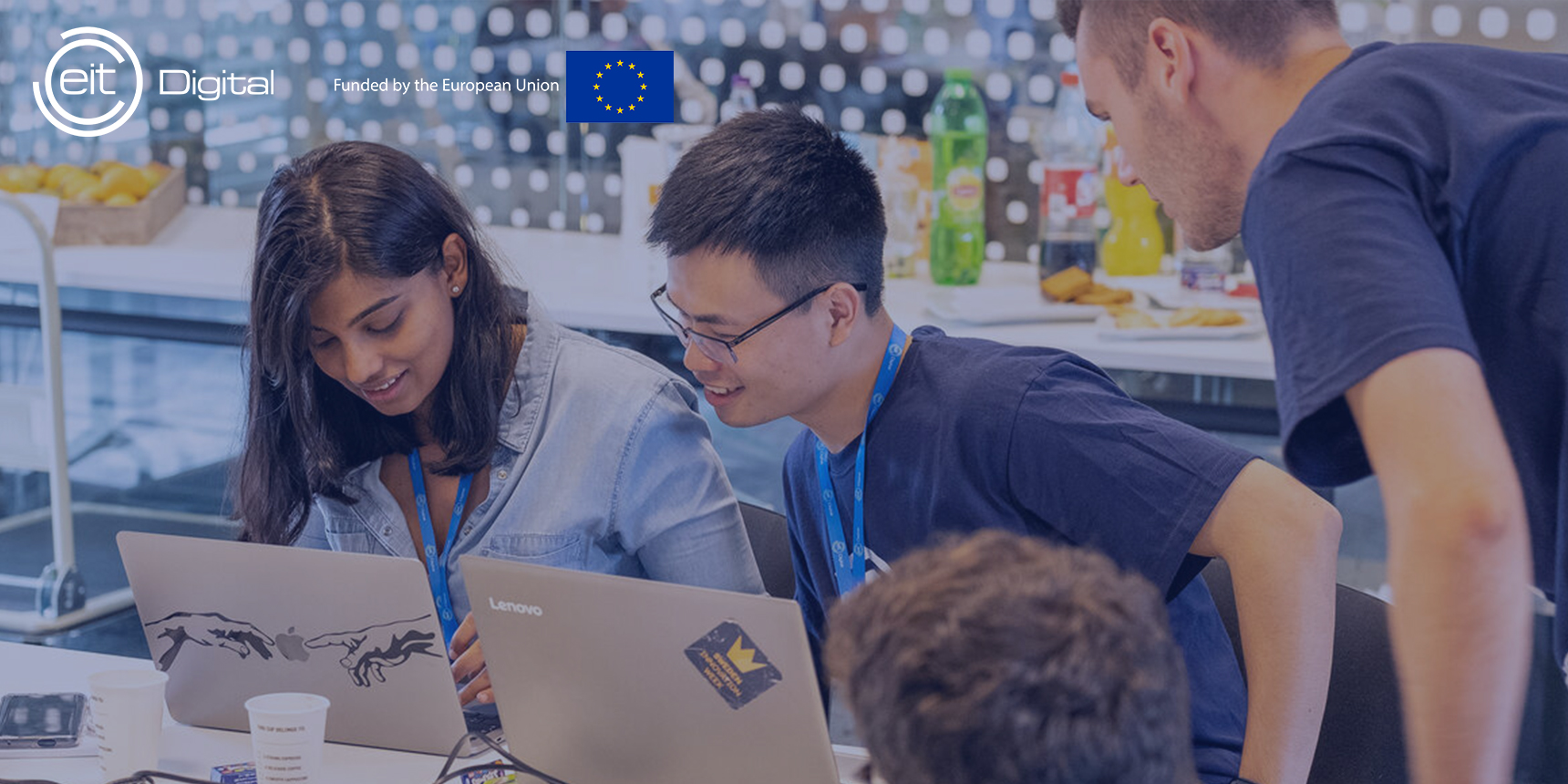 Join the brightest minds and learn how to develop tech business ideas that can get off the ground with the EIT Digital Summer School.
Application deadline: 1 June 2021
In light of the significant uncertainty surrounding the current pandemic, EIT Digital Summer School has made a difficult decision to move all its programmes entirely online this summer. Despite this, Sergio Balassone, Head of the EIT Digital Summer School is confident that the summer schools in 2021, organised by renowned partners, will be even better than the ones held in 2020.
Each summer school is themed around one of the five focus areas in which EIT Digital sees major societal and industrial challenges as well as opportunities for Europe to take a leadership position in the global digital economy. These areas are: Digital Industry, Digital Cities, Digital Wellbeing, Digital Tech, and Digital Finance.
Discover the eleven Summer School programmes available
Summer School Online Format
Each EIT Digital Summer School programme will consist of:
Online technical lectures
Online innovation and entrepreneurship (I&E) lectures
Teamwork and mentoring
Presentation of company cases or technical domains
Virtual team building
Online non-lecturing activities
First week is characterised by online lectures. You can anticipate approximately 22 hours of online lectures this week, while dedicating more time to offline individual or team assignments.
During the second week, you will work in groups. Mentors are involved for online mentoring. Otherwise, teams work on their own, employing the online/offline technologies, which you feel more comfortable with. The working daily schedule is set by each team individually, except for mandatory activities or online mentoring.
Please note that each programme reserves the right to adjust the schedule when and where appropriate. The final agenda will be available closer to the programme start date.
Why you should attend our Summer School programme online:
Learn and build new skills for your career
Join lectures from the comfort of your home while earning 4 ECTS credits after submitting a final report
EIT Digital online Summer School programmes feature the same academic content and learning objectives as the on-ground programme, but in an entirely convenient virtual format
Learn from the faculty and staff of prestigious top tech EU universities, while developing your skills through a combination of online lectures, company presentations, mentoring, and teamwork and group discussions
Work on important real-world issues alongside exceptional people, both likeminded peers and business professionals
Application portal is open until 1 June 2021. The EIT Community is ready to help you bring summer school to the comfort of your home.
For more information on selection criteria, admissions process and timeline, please visit the dedicated website.