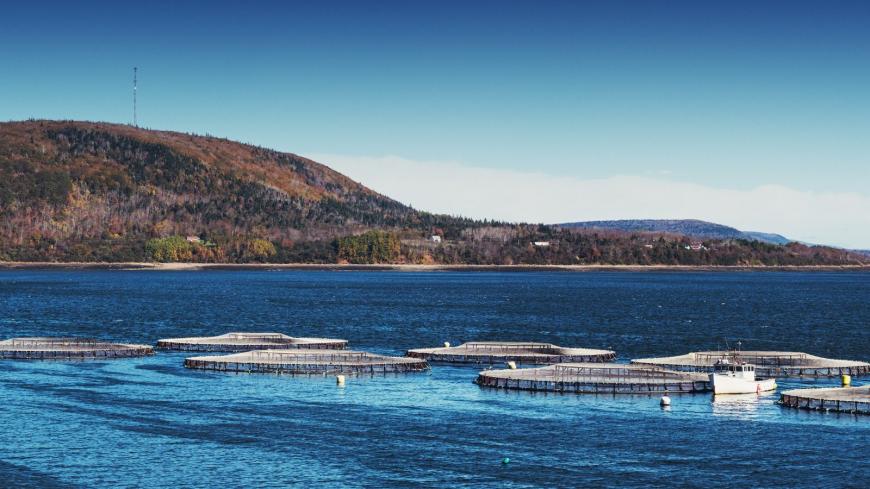 EIT Food North-West presents a webinar to explore how to submit an aquaculture project proposal for EIT Food's open innovation call.
About the webinar
In light of the upcoming launch of EIT Food's open innovation call, EIT Food North-West will host an aquaculture-themed webinar, to encourage the submission of aquaculture project proposals.
This will be an opportunity for attendees to explore EIT Food's priorities in sustainable aquaculture and learn how to submit an aquaculture project proposal as part of EIT Food's upcoming open innovation call.
Why should I attend?
Disover the benefits of participating in EIT Food's open innovation call and how to apply
Learn about EIT Food's aquaculture mission and the types of industry challenges that we want you to help us to overcome
Hear from EIT Food partners who have led successful aquaculture projects and ask them questions about their experience
Who can attend?
Any person or organisation with an interest in sustainable aquaculture
This includes academia, researchers, professionals, large companies, SMEs, startups and industry experts from within and outside of the EIT Food community
Event Speakers
Agenda (times in BST)
10.00 - 10.05am: Event welcome and housekeeping
10.05 - 10.35am: EIT Food Partner Presentations
10.35 - 10.50am: Introducing aquaculture at EIT Food and how to submit a project proposal
10.50 - 11.10am: Q&A
10.10 - 11.15am: Event close and next steps
We look forward to welcoming you to our aquaculture information session this September!
Learn more
EIT Food accelerates innovation to build a future-fit food system that produces healthy and sustainable food for all. Learn more about EIT Food here
EIT Food North-West is one of EIT Food's 5 regional hubs. The North-West region consists of the UK, Ireland and Iceland. Learn more about EIT Food North-West here
If you have questions about this event, please contact Laura Elphick from EIT Food North-West at: laura.elphick@eitfood.eu
SUBSCRIBE TO THE EIT FOOD NORTH-WEST NEWSLETTER
Application
Application deadline: Thursday, 8 September, at 23.59.