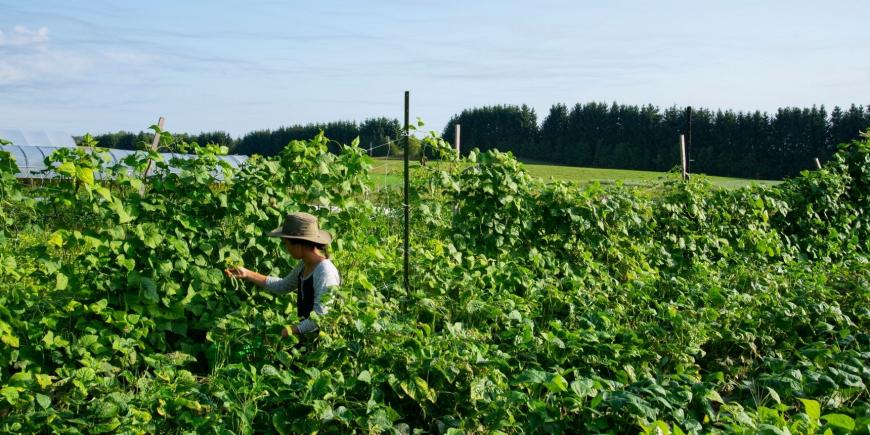 Regenerative Agriculture Revolution is a project aiming to help farmers in Central and Eastern Europe to learn about and transition to more sustainable methods of agriculture.
In 2022-2024, we would like to provide training sessions, individual advisory, and long-term soil monitoring to track the progress towards regenerative agriculture.
Eligible organisations are:
Legal persons, such as companies, incubators or accelerators, higher education institutes, research institutes, non-governmental organisations (please note consortia are not eligible for this call)
Operating in Poland,
Able to sign a subcontracting agreement with EIT Food CLC North-East,
Able to organize the Project activities during the period 2022-2024.
Selection process
Interested and eligible organisations are invited to submit their applications by 7 April March 2022, 23:59 pm CEST, using the attached Application Form (documents can be downloaded below). Please send the electronic version of the application, based on the attached template, to: monika.linkowska@eitfood.eu
Benefits for selected organisations:
Ability to benefit from the collaboration with EIT Food and the EIT community (as subcontractors in EIT Food activities);
Subcontracting agreement with relevant EIT Food CLC North-East with gross funding of EUR 30 000 to cover the eligible costs of the EIT Food Regenerative Agriculture Revolution Project's planning and organization as specified in this call;
Knowledge and organisational support of EIT Food CLC North-East in organising and implementing the actions.
Deadline for applications: 7.04.2022, 23:59pm CET
Below you can download the Call for contributors Regenerative Agriculture Revolution 2022-2024, the Application Form and the Agreement Template.