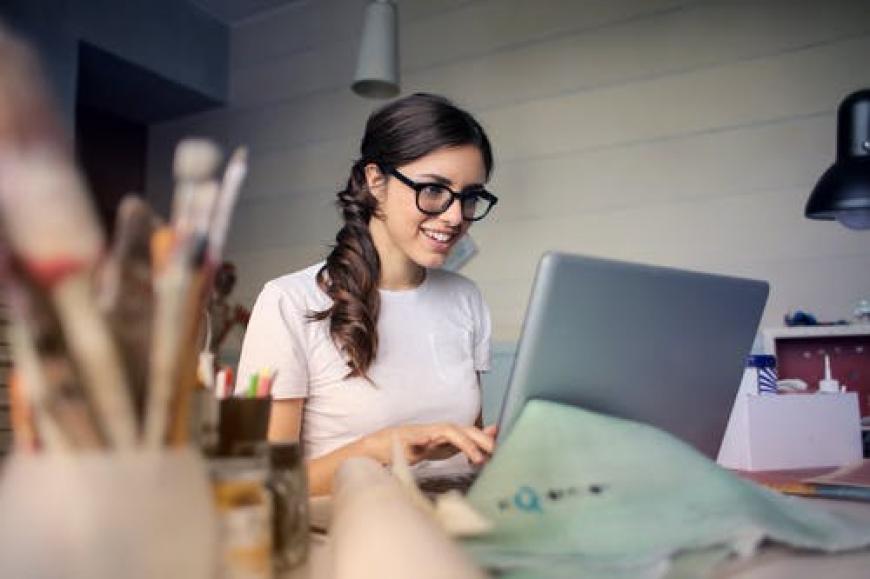 COVID-19 has affected many aspects of our modern lives. Education is not the exception. While many students are making use of their new-found time to follow online lectures, others have been preparing for months to embark on international student journeys. Recently published research show how students worldwide feel that COVID-19 is affecting their study plans due to potential travel restrictions.
Autumn semester online
EIT InnoEnergy Master School is prepared to support young talents starting in autumn 2020 by offering a first semester online programme and exams equivalent to our face-to-face offer in case students are unable to travel to their study destination on time. By April already all of our programmes are prepared to offer this solution to new students.
EIT InnoEnergy understands that the learning experience goes far beyond the lecture room. Thus, a 50% discount on the participation fee of the first semester* has been introduced in the event of an online semester replacing face-to-face classes this autumn.
Beyond 'Zoom-ing and MOOC-ing'
Online learning is certainly not new to EIT InnoEnergy. Prof. Dr. Frank Gielen, Education Director, shares, ''Our goal is to go beyond the 'Zoom-ing and MOOC-ing' that was needed to deal with the acute crisis situation of COVID19. This type of emergency remote teaching is not to be confused with high quality delivery of digital learning activities which is the goal of our Master's programmes."
The Innovation & Entrepreneurship Journey of the Master's in Energy for Smart Cities is one of the first cases of EIT InnoEnergy programmes capitalising on state-of-the-art online learning pedagogies. Students were set to take part on a Bootcamp in Antwerp, Belgium late March. During this activity, students worked online in teams and competed with ideas for real-life energy solutions.
Aside from the online learning solutions set in place, EIT InnoEnergy will work with its partner universities towards resuming face-to-face activities as soon as possible.
A green recovery from the COVID-19 pandemic
Has COVID-19 affected your plans to study abroad? Learn how our measures can support you to fulfil your learning ambitions during this webinar:
A green recovery from the COVID-19 pandemic
Speaker: Prof. Dr. Frank Gielen – EIT InnoEnergy Education Director
Date: 15 May
Time: 15.00 CEST
*50% discount on the participation fee of the first semester is available to first year students paying 15,000EUR, 10,000EUR & 8,000EUR per year for an EIT InnoEnergy Master's programme starting in fall 2020