Supporting Socially Conscious Innovators: Introducing the New European Bauhaus Booster 2.0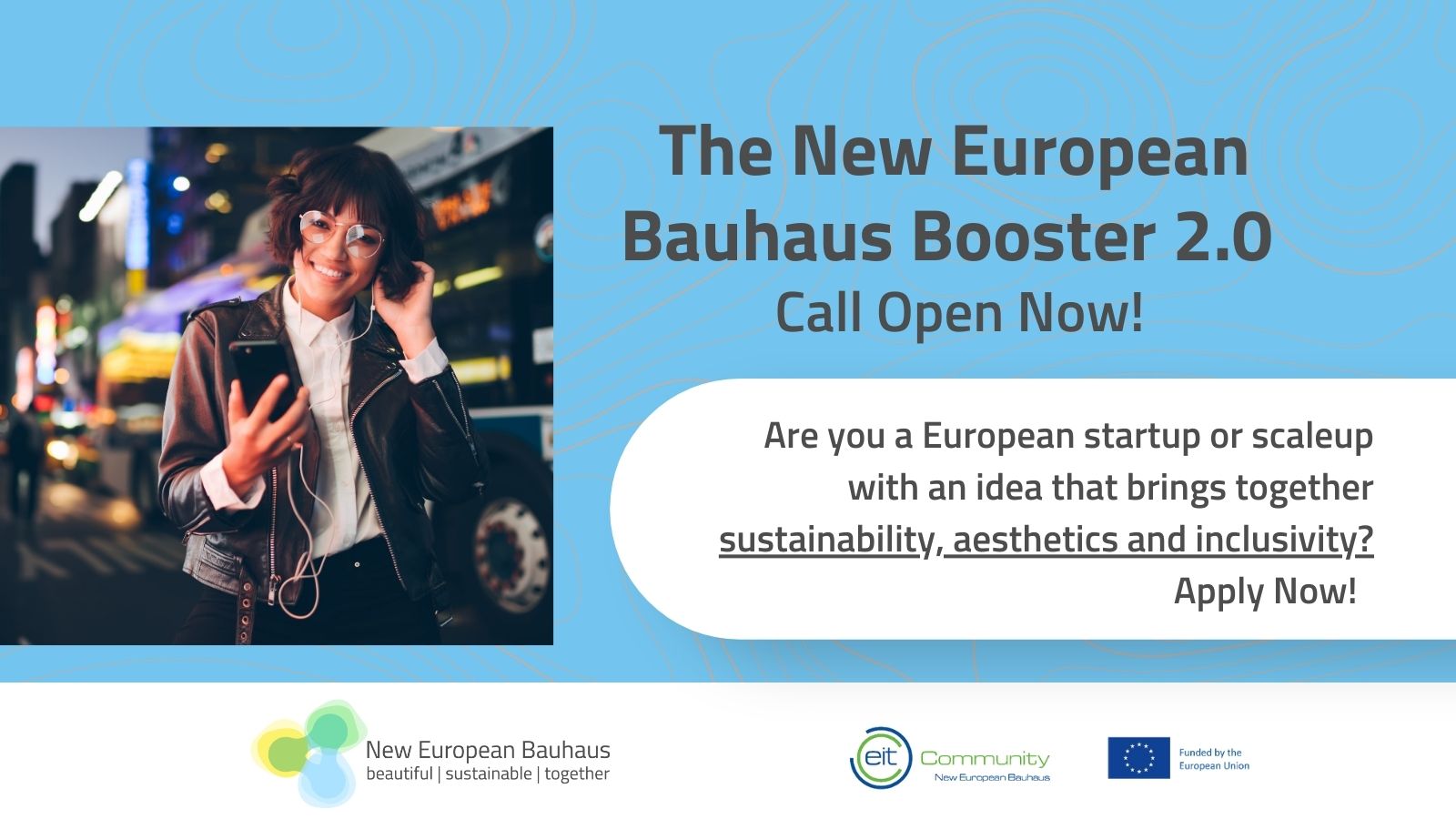 Five Knowledge and Innovation Communities of the EIT are launching the New European Bauhaus Booster 2.0 today. 
On a mission to foster the New European Bauhaus transformation, EIT Digital, EIT Climate-KIC, EIT Food, EIT Manufacturing and EIT Urban Mobility are looking for the most innovative ventures developing solutions that make Europe more sustainable, inclusive and improve citizens' quality of life. The NEB Booster 2.0 will support their business growth and help them become international gamechangers.
Initially announced by President von der Leyen in her State of the Union address and launched by the European Commission in early 2021, the New European Bauhaus, or NEB in short, translates the European Green Deal into a tangible, positive experience in which all Europeans can participate and progress together. The EIT Community is ideally placed to support implementation of the NEB as it has created Europe's largest innovation ecosystem with over 2 000 partners (business, research, education) cooperating in over 60 hubs across Europe. By engaging with European innovators and civil society at large, the community is promoting business through start-up creation and growth, as well as contributing to citizens' education and engagement.
European start-ups or scale-ups driving sustainable change for cities, industries, climate, food, wellbeing and overall quality of life are encouraged to apply. The 20 best companies will receive acceleration support services worth a total of EUR 1 million (EUR 50 000 each). They will benefit from business coaching, mentoring, internationalisation and fundraising support as well as access to the vast network of the most prominent innovation community in Europe.
Applicants must demonstrate the social and economic impact of their solution and how it embodies the three core principles of the New European Bauhaus:
sustainability, from climate goals, to circularity, zero pollution, and biodiversity
aesthetics, quality of experience and style, beyond functionality
inclusion, from valorising diversity, to securing accessibility and affordability
Join the New European Bauhaus Booster 2.0 and let your innovative solution contribute to the realisation of a carbon-neutral, digital, circular, and inclusive European society!
Applications are open until 13 March 2023.
Click here to learn more and apply