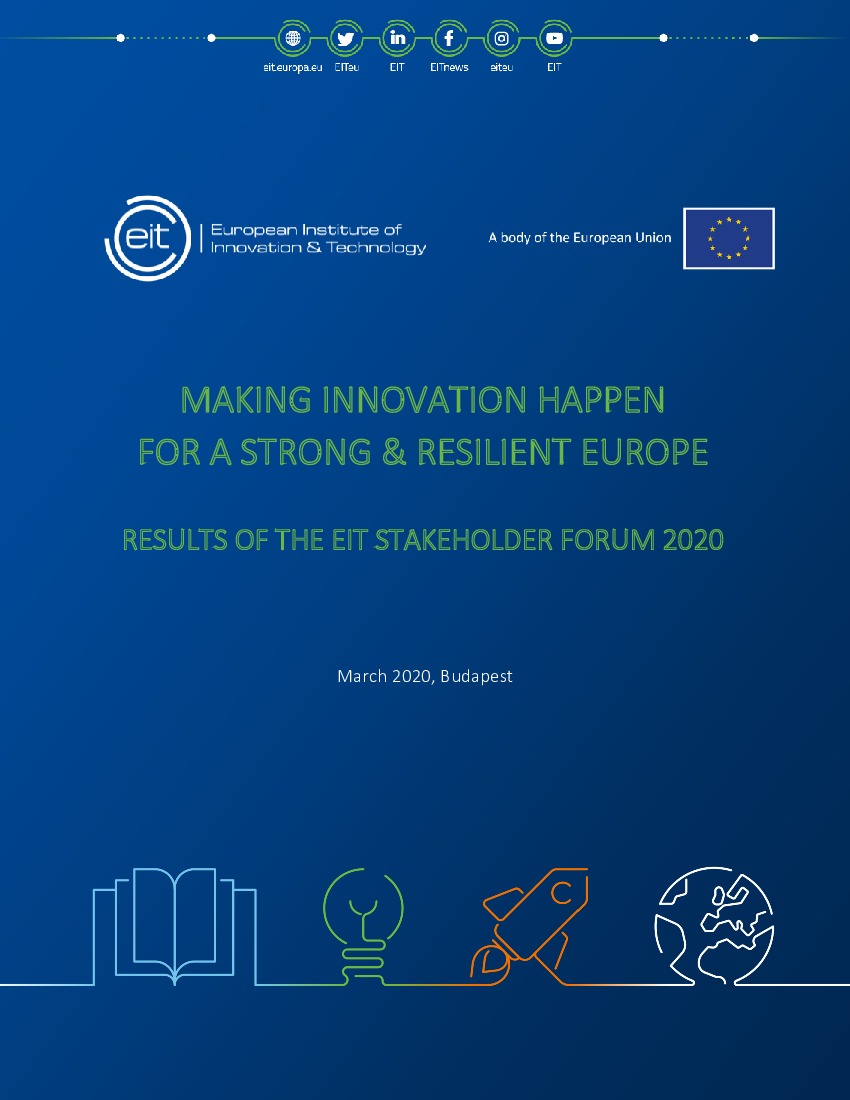 The results of the EIT Stakeholder Forum 2020 were published today in a report 'Making Innovation Happen for a Strong and Resilient Europe'.
The Forum provided a platform for over 1 000 stakeholders to give their input on the EIT's planned activities under its new strategy presented in the Strategic Innovation Agenda 2021-2027. As part of the EIT Stakeholder Forum, the EIT launched three online consultations to gather input from our stakeholders to inform our future activities. The three consultations covered the following areas:
EIT Regional Innovation Scheme (EIT RIS) post-2020
New EIT Action to support the innovation capacity of Higher Education Institutions (HEIs) in Europe
EIT Community – Open and Inclusive
The EIT Stakeholder Forum 2020 was a major effort at gathering the views of our various stakeholders and partners. Between September and December 2020, we engaged with European research & innovation stakeholders, colleagues in the European Commission, representatives of EU Member States, and the public. Our aim was to present as much as possible about our wide-ranging work and get meaningful feedback as we enter a new era in the life of the EIT.
For more information, please download the document below: