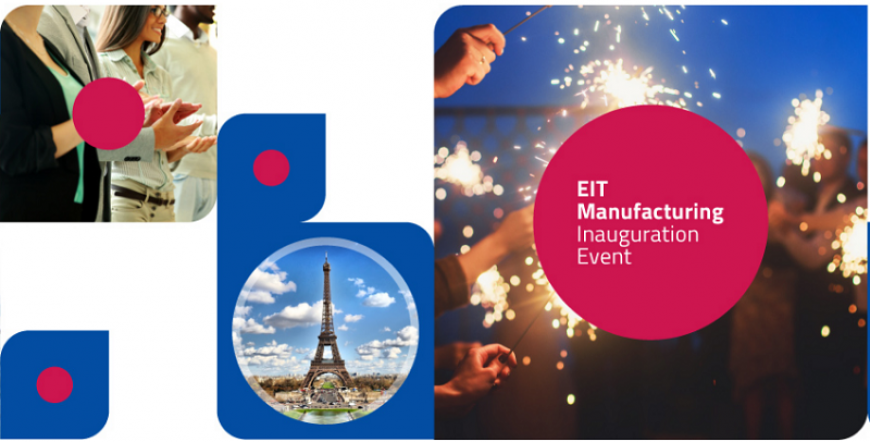 EIT Manufacturing is preparing its Inauguration Event, which will take place on 07 November 2019, at Paris-Saclay Headquarters.
The event will announce the official birth of this new EIT innovation community and the beginning of its activity for 2020.
In the morning session, the initiative will be presented by Klaus Beetz, CEO of EIT Manufacturing, and has confirmed attendances of Valérie Pécresse, President of the Regional Council of Île-de-France, Agnès Paillard, EIT Governing Board member, Gintaras Vilda, Vice-Minister of Economy and Innovation of Lithuania, and Stéphane Siebert, Director of Technological Research of the French Alternative Energies and Atomic Energy Commission (CEA).
In the afternoon, the invitees will be able to visit the following digital technology platforms, accessible to SMEs for innovation and product launch, at CEA premises:
Open Innovation @Paris-Saclay ShowroomCEA Robotics Platform| Cobotics
CEA Robotics Platform | Teleoperation
CEA Interactive Simulation Platform
Siemens Digital Experience Center
The EIT is already starting the exciting journey of making innovation happen in European manufacturing!
Centre d'Integration Nanoinnov, 2 Boulevard Thomas Gobert, 91120 Palaiseau Paris-Saclay, France