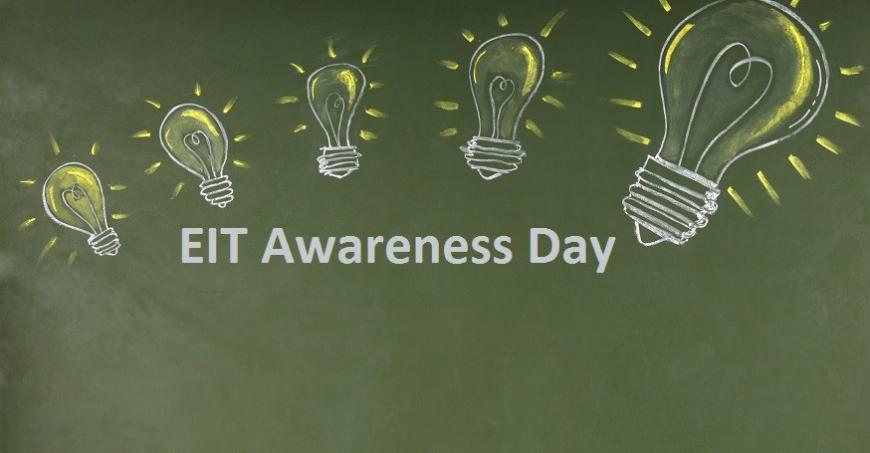 The EIT with the Estonian Ministry of Education and Research is organising an EIT Awareness Day on 13 October 2017 in Tallinn.
The event is held as side event to the Estonian Presidency conference on European Research Excellence and aims at raising awareness of the activities, results and achievements of the EIT Community and in particular of the opportunities for engagement. At this interactive, informal event, the EIT Community will provide a general introduction to its activities as well as specific information on potential areas for cooperation with interested national stakeholders.
Participants from all sides of the knowledge triangle (education, research, business incl. SMEs) are encouraged to attend. Furthermore, in case of specific requests, speed dating sessions with representatives of the EIT Innovation Communities will be arranged.
For more information and to register please click here.
Agenda
09:30-10:00

Welcome

Dr Indrek Reimand, Deputy Secretary General for Higher Education and Research, Ministry of Education and Research of Estonia
Linnar Viik, Co-Founder of e-Governance Academy, Former Member of the EIT Governing Board

10:00-10:30
Introduction to the EIT's strategy and activities (incl. Q&A Session)
10:30-10:45
Coffee break
10:45-12:45

Experiences and Insights from the EIT's Knowledge and Innovation Communities (KICs) – How to get involved?

Presentations by Innovation Community representatives (10 min presentation each + 10 minute Q&A)

EIT Climate-KIC: Mike Cherrett and Petri Allekotte

EIT Digital: Marko Turpeinen and Fabio Pianesi

EIT Health: Merike Leego and Mikolaj Gurdala

EIT InnoEnergy: Maciej Majchrowicz

EIT Raw Materials: Olli Salmi and Veiko Karu

Introduction of EIT Food and their outreach plans: Krzysztof Klincewicz

12:45-13:45
Lunch break and networking
13:45-14:45

Testimonials by Estonian & Finnish start-ups

Innovation in action: the road to success from educational programme via the accelerator programme to the start-up world

14:45-15:00
National support possibilities for KIC activities – Estonian Research Council
15:00-16:00

Speed dating with EIT Community Representatives

Prior registration for slots by interested individuals/ teams/ organisations
---
Catch up with the latest news from the EIT Community in the Newsroom.
Subscribe to the EIT Newsletter to get the best of the EIT Community's news in your inbox once each month.
Do you use social media? Follow us and get updates in your news feed.