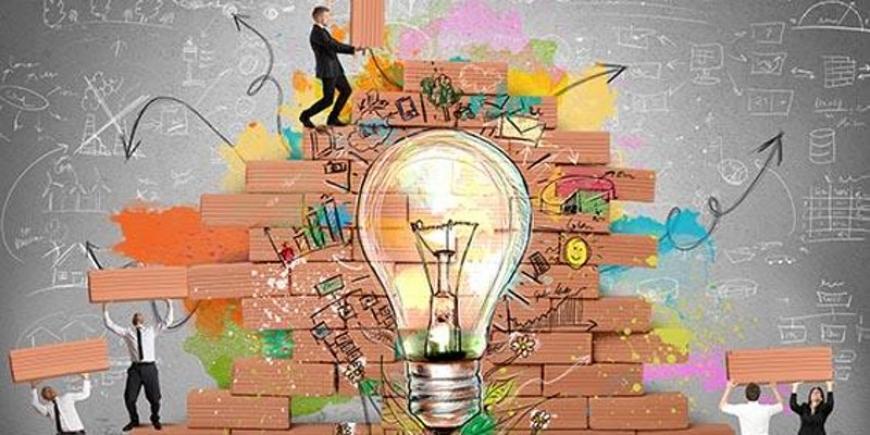 Climate Leadership in Practice
We face an urgent need for visionary climate leaders. Addressing climate and economic challenges starts with bright innovative minds who have the guts to get out of their comfort zone. During our Climate Innovation Experience, you will be inspired by experts including Bernice Notenboom, Renee Lertzman, Climate Award Winners and Climate Leaders of the Future.
This event presents an opportunity to get tips and tricks on how to become a climate leader, and to meet start-ups, front runners and innovators working to address the climate challenge, all in one day!
Dutch Climate Award – Dutch ClimateCoalition (De Nederlandse Klimaatcoalitie)
We are very proud to announce that EIT Climate-KIC will be hosting the Award Ceremony of the Nederlandse Klimaatcoalitie at our event. The Nederlandse Klimaatcoalitie is the matchmaking platform for entrepreneurs in sustainability. Six great examples of companies who achieve carbon neutral business models will be awarded.
Be part of this Climate Innovation Experience!
Are you a key influencer in the climate innovation area: business, SME, entrepreneur, policymaker, scientist, student or potential investor? Feel free to join this event and register here! Together we will push our communities and climate innovation forward towards a sustainable future.
Programme Climate Innovation Experience
The complete programme will follow soon. A sneak preview:
15:00 – 15:45 – Arrival and registration
15:45 – 17:15 – Climate Leadership in Practice
Welcome – Martine van Veelen, Deputy Director EIT Climate-KIC Benelux / Moderator

Insights of EIT Climate-KIC – Tom Bakkum, Director EIT Climate-KIC Benelux

Climate Leaders for a Sustainable Future – Bernice Notenboom , climate journalist, polar explorer and filmmaker

Climate Leaders of the Future – EIT Climate-KIC Students and Start-ups

PhD Daan Wesselman – Protecting the Wadden Islands from Sea Level Rise
PhD Panos Moraitis – Electric Mondrian
Start-up CircularIQ – Boost your Circularity
Start-up BurgsFood – Presenting your Break Snack
17.15 – 17:45 – Break
17:45 – 18:00 – Dutch Climate Award Ceremony
Announcing the winner of the Dutch Climate Award

Lecture of the Award Winner
The Dutch Climate Coalition (De Nederlansde Klimaat Coalitie)
18.00 – 18.45 – Powerful and Innovative Ways to Accelerate Climate Impact – Renee Lertzman, climate, energy and environment consultant, engagement strategist, researcher
18.45 – 19.00 – A Practical Example of how to Accelerate Climate Impact –
19.00 – 21:00 – Innovation Experience and Walking dinner
The opportunity to meet the founders of climate start-ups and the leads of advanced EIT Climate-KIC-led and other similar projects!
Also your chance to get in touch with:
PhD Daan Wesselman – Protecting the Wadden Islands from Sea Level Rise
PhD Panos Moraitis – Electric Mondrian
Start-up CircularIQ
Start-up BurgsFood
Start-up Antecy
2ndSkinFaçade System
Annabella Meijer– Visual storytelling, Kanai
Tom Voorma– Project lead Urban Farming and Food Strategy, City of The Hague
EIT Climate-KIC Alumni (CKAA)
Location
Gasthuis Leeuwenbergh
Servaasbolwerk 1a
3512 NK Utrecht
Gasthuis Leeuwenbergh Servaasbolwerk 1a 3512 NK Utrecht
Organised by:
EIT Climate-KIC