EIT Digital Flagship Conference 2021
Image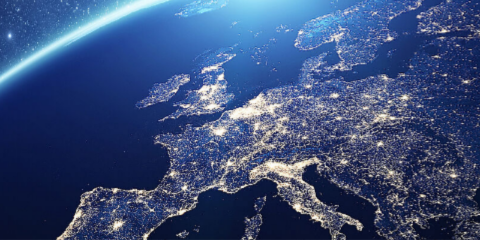 Join EIT Digital at their online conference to discover how they will realise the European Digital Decade
EIT Digital's online conference will cover: 
How they turn ground-breaking digital tech innovations into market success.
How they support European deep tech scale-ups to become global digital champions.
How  they grow digital talents into Europe's tech entrepreneurs of the future.
Europe's leading ecosystem for open innovation and digital venture creation.
Check out the event agenda!
11:00
Opening Keynote
Willem Jonker, CEO - EIT Digital
11:15
Keynote
Philipp Baaske, Founder and CEO - Nanotemper (DE)
11:25
Ecosystem: European innovation ecosystems as drivers of digital transformation
Pekka Tiitinen, Country Manager - ABB (FI)

Prof. Alfonso Fuggetta, CEO - CEFRIEL (IT)

Lucia Chierchia, CEO - GELLIFY (IT)
11:45
Education: Conveying a mindset for innovation and entrepreneurship
Prof. Paolo Cremonesi, Professor & Entrepreneur - Polytechnic University of Milan (IT)

Prof. Gert Jervan, Dean of TalTech - Tallinn University of Technology (EE)
12:05
Innovation: Entrepreneurs and ventures, boosting the new digital
Pierre Regnier, CEO and Cofounder - Velco (FR)

Gitte Bedford, Vice-President - Robert Bosch Venture Capital (DE)
12:25
Closing

Mark Boris Andrijanic, Minister for Digital Transformation - Slovenian Presidency of the Council of the EU
Have a look at the profiles of the speakers and moderators here