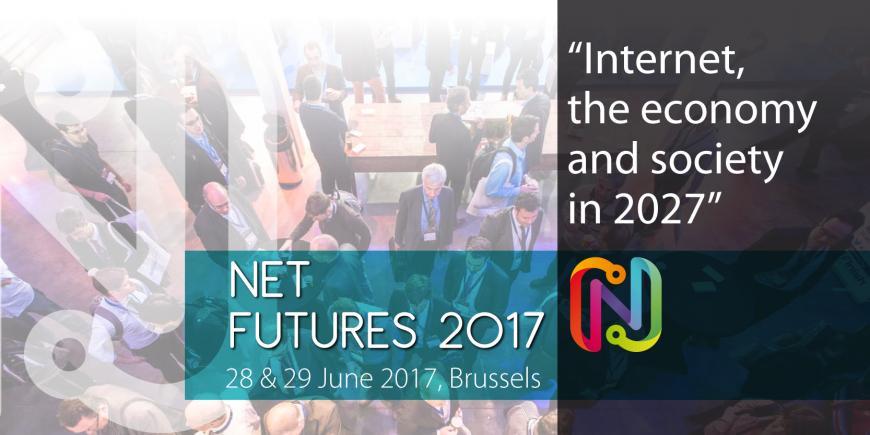 Net Futures 2017 will take place in Brussels, Belgium, June 28 and 29 at the Egg.
The Net Futures edition in 2017 will serve as a wake-up call for policy makers and technologist alike, for civil society and the young people whose future we will influence. It will be the place for deep-dive conversations and learnings right at a time when Europe is on the brink of entering the next industrial revolution: the Net.
Karen Boers, from the organising Startups.be said: "We are going through a technological revolution that will fundamentally change the way we live, work, and relate to one another. This transformation led by the Internet, its scale, scope, and complexity, will be unlike anything humans have experienced so far. We do not know where exactly this internetisation will lead us to - what will our society look like in 2027?"
Henrik Abramowicz, Action Line Leader of the Digital Infrastructure Action Line of EIT Digital said: "As the task of EIT Digital is to drive Europe's Digital Transformation, Net Futures - targeting key European Union decision makers - is the event to attend and present our Innovation Activities and scaleups driving this change, and which all will also have an impact both on the economy and on society."
EIT Digital is proud to present the following Innovation Activities at Net Futures:
EIT Digital is proud to present the following scaleup at Net Futures:
CopSonic enables highly-secured communication and interaction between devices through a unique system of ultrasound waves. CopSonic technology is hardware agnostic.
Visit the Net Futures 2017 website.
Watch the Highlights video from the 2016 Net Futures event.