EIT Digital - Startup Europe Comes to Silicon Valley
Image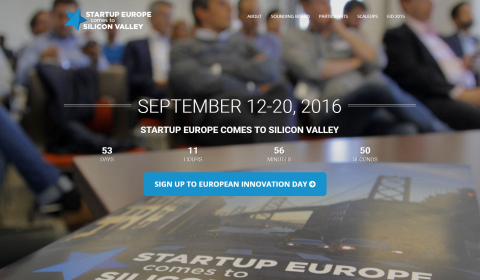 Startup Europe Comes to Silicon Valley (SEC2SV) is a mission that seeks to connect the dots between EU and Silicon Valley stakeholders of the global entrepreneurial ecosystem.
Created and organized by Mind the Bridge and co-organized with EIT Digital, in 2015, SEC2SV sparked a crucial conversation between EU policymakers (commissioners, prime ministers), top EU Scaleup companies (Startup Europe), corporations from both continents, and Silicon Valley stakeholders.
On Sept 12-16, SEC2SV will seek to strengthen this connection by connecting the dots between these conversations and transatlantic activities from SV to EU and back; including the year long activities that followed for actionable insight into what works and what doesn't from previous participants and enable cross-continental business activity.
Organised by
Mind the Bridge and EIT Digital