EIT Food's All you can learn #2 - Sustainable Seafood: Barriers and Opportunities
Image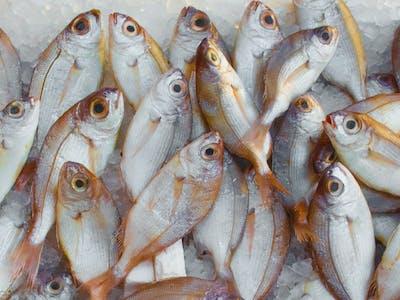 Join EIT Food for their All You Can Learn online live event series on sustainable food innovation. This World Oceans Day on 8 June, dive into the environmental and social impacts of different fishing practices and discover sustainable approaches and innovations.
This event series includes multiple live sessions where you can interact with educators and explore various short course opportunities. You'll get the knowledge you need to confidently embark on your learning journey with EIT Food Education.
Each session focuses on a specific course and features a presentation and Q&A session covering what you can gain from the course. You will also learn about the various learning resources EIT Food can provide and the different ways you can engage with the EIT Food Education community.
Get the latest on sustainable fishing practices
You will learn strategies for implementing sustainable fishing practices and improving the quality of the seafood supply chain, taking into account the social and economic impacts on local communities. You will leave this event feeling informed and inspired to take the next step in your learning journey.
Don't miss this opportunity to gain valuable insights and connect with like-minded individuals in the seafood and sustainability sectors. Register now to secure your spot at this exciting event!