EIT Health Women Entrepreneurship programme: Starting your Entrepreneurship Journey - Apply before 27 May
Image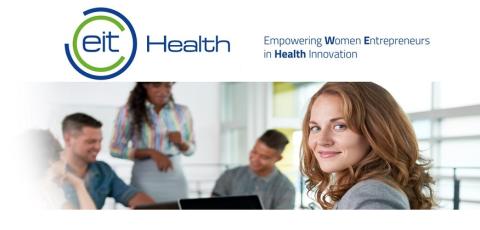 Do you have a business idea in mind but are unsure how to put it into practice? Do you have problems thinking about how to generate funding for your idea? Or are you just missing the space to discuss your idea and the challenges that come along with it in a more intimate setting? The WE Health Module 2 provides you with the skills you need in order to convince others of your business idea, be it investors or future employees, and helps you to create a network of female founders to reach out to.
This module is part of the Empowering Women Entrepreneurship in Health Innovation (WE Health) programme and is specifically designed for women scientists or entrepreneurs who have a business idea in mind or are already working on their own business idea in the field of healthcare.
It addresses the entrepreneurial challenges of women striving to found their own venture in the healthcare industry. It will give you the chance to discuss your idea with like-minded female founders and coaches. However, it is not a classical boot camp. While guiding you through some key aspects of founding a venture – from defining your value proposition to pitching it to investors – it will address women-specific challenges in entrepreneurship, guide you through best practices and help you build up your own network of female entrepreneurs in the healthcare domain.
The training will take place 4-6 June, at the Technical University in Munich.
Registration deadline: 27 May.
Click here to visit the WE Health page.
For further enquiries contact: Stefanie Weniger, stefanie.weniger@tum.de