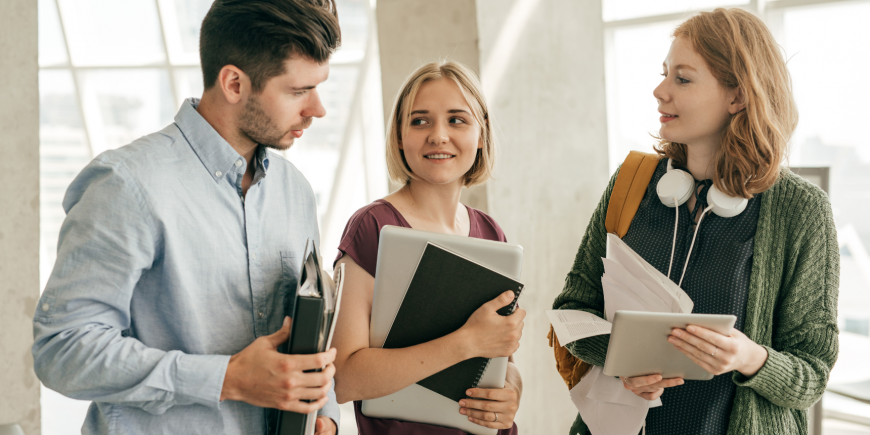 Are you interested in urban mobility Master's programmes? Then, you are in the right place! EIT Urban Mobility is educating the next urban innovators and leaders.
Join our interactive webinars and get this unique opportunity to learn more directly from our Programmes Leads and our Student Ambassadors about:
Sustainable Urban Mobility Master's programme - 15 December 2021, 17:00-18:00
Smart Mobility Data Science and Analytics Master's programme - 17 December 2021, 16:00-17:00
Let's create more liveable cities and bring sustainable solutions to future challenges in Urban Mobility together.
MSc Sustainable Urban Mobility Transitions
Why study Sustainable Urban Mobility Transitions at the EIT Urban Mobility Master School?
The world's cities are changing. New technologies, business models, and global sustainability goals are transforming our cities and how we move. Today's urban planners and transport engineers face an array of challenges and are needed to take advantage of such transformations to help create urban environments that consume fewer resources, contribute less to climate change, and support more liveable and healthy neighbourhoods. Addressing such challenges requires embracing complexity and competence beyond the traditional urban planning and civil engineering disciplines, including entrepreneurial skills to steer innovations into practice. The Sustainable Urban Mobility Transitions programme provides such experience, preparing students to become the next urban innovators and leaders in urban mobility.
Learn more about this programme here
Register here for the interactive webinar
MSc Smart Mobility Data Science and Analytics
Why study Smart Mobility Data Science and Analytics at the EIT Urban Mobility Master School?
Data is central to our future and technological advancement. As we continue to urbanize and gather more data about our mobility patterns and urban systems, the challenge is not simply the amount of data, but how we manage it, critically understand its quality, and utilize findings to address our cities' most pressing challenges. Today, there is an expanding need to forge a new generation of data scientists, capable of exploring our ever-increasing urban data and extracting meaningful insights. Such work is critical to supporting cities' strategic decisions and pushing us towards a more sustainable future, centred on efficient resource use, a clean environment, equitable citizen engagement, and a healthy, low-carbon society. The Smart Mobility Data Science and Analytics programme is designed in an interdisciplinary fashion and emphasizes new and emerging transportation technologies and services for citizens, goods, and logistics. Furthermore, as an EIT Urban Mobility Master School programme, it integrates entrepreneurship & innovation throughout the coursework and was launched to train future elite data scientists in urban mobility and innovation.
Learn more about this programme here