Future of Food Conference 2021
Image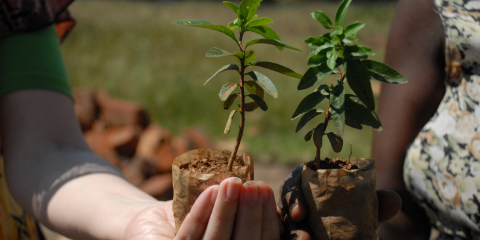 The Future of Food Conference, EIT Food annual event, returns this year in a hybrid format, both physical and virtual.
The Future of Food Conference is a high-level forum to discuss the most pressing challenges and solutions in the EU's agrifood sector and blaze a trail for future development. 
The event will see the participation of key stakeholders from diverse background, most notably a youth panel from Gen-Z, who will make their voice heard and communicate their vision for the food system they want to inherit and help to bring about. Building upon the insights of the UN Food System Summit two months after its conclusion, participants will discuss the role of innovation for addressing challenges in areas such as regenerative agriculture, aquaculture, circular food systems, and sustainable food labelling. Particular attention will be devoted also to the role of education and training, necessary for farmers to truly be the centre engine of the transition, public engagement, pivotal for informed consumers to create the market demand that will bring innovative solutions to scale and entrepreneurship, crucial for bringing innovation to scale.
Taking place on the 30 November, both virtually and physically, and on the 1 December, in an entirely virtual format, the Future of Food Conference is an unmissable event for any professional in the agrifood sector. Be part of the change, sign up!
Meet the speakers and check out the agenda