Women and Girls in STEM Forum
Image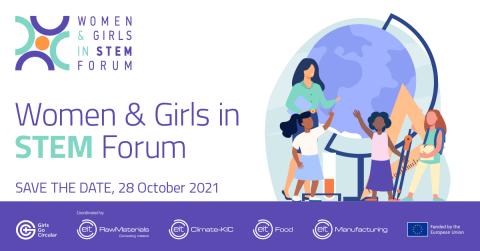 28 October 2021 - Bringing together policymakers, industry leaders and students to advance the European agenda on gender equality in STEM education and careers.
Girls Go Circular, in collaboration with the European Commission, Directorate-General for Education, Youth, Sport and Culture (DG EAC), is happy to announce the first edition of the Women and Girls in STEM Forum, which will take place on 28 October 2021.
This unique event will gather researchers, practitioners and influential stakeholders in STEM and gender equality to discuss the challenge of eliminating gender bias from entrepreneurial, digital and STEM-related disciplines and inspire future EU action on these themes.
The Women and Girls in STEM Forum will also celebrate the participation of thousands of girls and boys in Girls Go Circular's innovative learning programme and offer them the opportunity to connect with inspirational mentors and exchange with their peers.
Student teams will participate in a video competition on the future of gender equality. The three best videos will be shown during the event and commented on by a high-level jury.
Registrations are now open!