14 finalists for EIT InnoEnergy's PowerUp! Grand Final 2019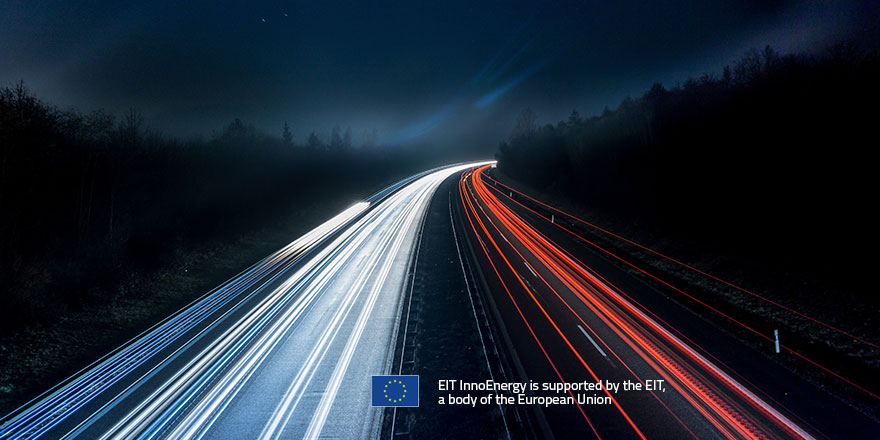 The finalists will compete for the top prize in the Grand Final on 21 May, set to be held at Impact'19 in Krakow.
The areas of focus for the fifth EIT InnoEnergy PowerUp! include energy, mobility, cleantech, heating, clean air and smart technologies, meaning there is a wide variety of different products and solutions on show. The participants all have one thing in common though: they are bright, ambitious and confident that their products and services can change our world for the better.
'PowerUp! opens doors for innovators in the CEE region to nurture their ideas, bring their products to market and gain access to an international network of business partners.'

Jakub Miler, CEO InnoEnergy Central Europe.
Some of the innovations developed by our finalists in the field of sharing economy include the Unicorn Scooters team from Lithuania, which designed an electric scooter that has more than twice the range (80 km) of its competitors; FLYO Boards from Poland, which has presented the levitating FLYO surfboard, equipped with an electric drive which allows it to float about one metre above the surface of the water; and Ride Now – the winner of the Czech Country Final – which offers a unique service for commuters that connects drivers and passengers in real time with people who are travelling in the same direction.
Other participating start-ups are focused on areas such as making modern cities more resourceful (like Romanian urban solar charger developer Green Spots), increasing renewable energy potential (like Turkish firm ENLİL and its wind turbine project designed to harness waste energy from highways) and increasing overall urban efficiency (like Greek start-up Orama which offers a cutting-edge AI solution that enables smarter management of electrical grids). You can find out more about all 14 PowerUp! 2019 finalists here.
Five events, 24 countries, almost 900 participants
PowerUp! is the biggest competition for start-ups in the Central-Eastern Europe region, and is organised by EIT InnoEnergy. Almost 300 teams submitted their applications this year, in what is the fifth event in the competition. PowerUp! continues to grow rapidly, with each year's event seeing start-ups present solutions at an increasingly advanced stage of development.
'This year's PowerUp! has seen the competition reach new levels of quality. Having sponsored the event for the last three years, we can testify to this increase in standards, and to the effort put into its preparation. When deciding the best entries, I focus on three key criteria: the first is evidence that the solutions on show are the kind of innovations that RAFAKO is seeking; the second is the market value of projects and their scalability; and the third is the way in which the entries are presented.'

Michał Maćkowiak, Head of Innovation at RAFAKO S.A. and PowerUp! Gold Partner.
PowerUp! Grand Final at Impact'19
The winners of the 14 national finals will now compete for the top prize of EUR 50 000 and the chance to join the prestigious Highway® by EIT InnoEnergy business accelerator, which offers financial investment up to EUR 150 000. The winner of the fifth PowerUp! will be selected on May 21 in Krakow during Impact'19 – one of the leading economic events in the Central- Eastern Europe region. The Grand Final will be hosted by LJ Rich, a journalist and presenter best known as host of the BBC News Click and Radio 5 Live programme. 
For the first time in the competition's history, an additional Clean Air Challenge Award will be granted at this year's event, open to companies demonstrating innovation and pioneering thought in clean air initiatives. The award is sponsored by Veolia, a company with a positive reputation for creating, developing and implementing solutions which contribute to the sustainable development of cities and industries.
'We are looking for solutions in gas and coal production, thermal generation, renewable energy, grids, e-mobility, energy efficiency and customer service.'

Emanuele Volpe, D.TEK Chief Innovation Officer.
Last not but least, the audience of the Grand Final 2019 will also have a chance to hear from representatives of portfolio of EIT InnoEnergy success stories, including HYGEN, Gradis and Skeleton Technologies. They will share in detail how taking part in EIT InnoEnergy's PowerUp! helped them to spread their wings and reach new levels of success.