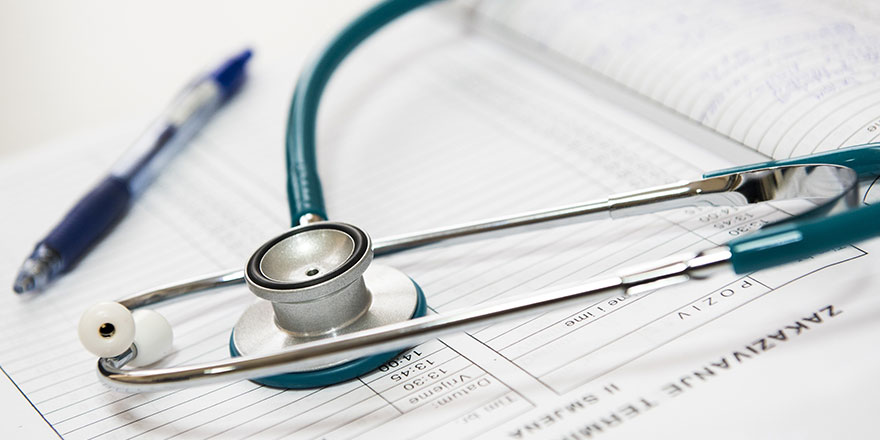 All start-ups have a high business potential and impact on EIT Health priorities and challenges.
During three days in July, the representatives of 31 selected start-ups pitched their ideas before a renowned jury experienced in the development of start-ups and health innovation.
The jury was composed of experts from Acting Santé, Air Liquide Santé International, Angels Santé, Biomérieux, Cen Stimo, Chausson Finance, CNRS Innovation, Ex Materia, Genopole, IMT, Inria, Madopa, Mérieux Equity, Pfizer, Prisma Media, Sorbonne Université, Strammer and Thermo Fisher Scientific.
EIT Health Headstart Programme
15 French start-ups have been chosen as winners of the 2019 EIT Health Headstart Funding Programme.
Each of the teams will receive a EUR 40 000 EIT Health Grant designed to support them in overcoming short-term hurdles and strengthening their business profile, so they can realise the next steps towards the market with their healthcare innovations. They all will be invited to present their project progress before the end of the year during a local event in France with a new jury board. During that event, five teams will be selected and will receive an additional EUR 10 000 grant to finalise their project
The 15 awarded EIT Health Headstart start-ups
Etisense SAS - BioTech
Decro, first product of Etisense is the first connected jacket, able to perform combined cardiorespiratory monitoring in small mammals, in a non-invasive and unrestrained way. With Decro, scientists will be able to collect improved data while responding to the more and more strict ethical rules of using animal models in preclinical research.
Imescia - BioTech
The vision is to provide cancer patients and hospital staff with a simple-to-use subcutaneous formulation of anticancer drugs, instead of the traditional intravenous formulation. The aim is to simplify patient intake and eventually allow at-home cancer treatment.
Linseg Tech SAS - BioTech
This is a new type of optical microscope, which was developed by Linseg team members (CEA members) and allows the creation of super resolution images (less than 100nm) by assembling focal points of a large number of images (10 000 images) and reconstructing the image through a software treatment. The patent was deposited by CEA and CNRS in 2016.
Ganymed Robotics SAS - MedTech
Ganymed develops a revolutionary active therapeutic device to enhance surgical precision in knee replacement surgery; working in close collaboration with high-volume orthopaedic surgeons, the goal is to improve patient outcomes with a compact system offering unparalleled surgeon-friendliness and reduced operating time.
Neuraltide - MedTech
Neuraltide is currently developing for commercialisation in Europe a Low Risk Medical Device (MD) to Treat Acute Ischemic Stroke. The mode of action is innovative, able to enhance cerebral perfusion and to reduce stroke handicap. The MD is a new therapeutic option for physicians and stroke patients known to have high unmet medical needs.
Prev & Care SAS - Service/Care Model
Prev & Care is the first personal assistant for family caregivers. The care managers bring personalised information, admin and financial support, qualified home care experts, set up and coordinates the necessary actions, so caregivers can care for their loved ones, while preserving their health and life.
BrainTale SAS - DigiHealth Technology/System
While there was little readability of long-term recovery of comatose patients, making therapeutic decisions very difficult for caregivers and relatives, BrainTale is now able to quantify brain damage from MRI after head trauma, cardiac arrest or stroke with sufficient accuracy, to predict the emergence of patients with an unparalleled level of certainty.
PLS Experience (SAS) - DigiHealth Technology/System
'D'un Seul Geste' is providing companies first aid training in virtual reality that is empowering employees to save lives. By living a one hour immersive experience, while in the safety of a virtual environment, people are better prepared to respond.
Galeon SAS - DigiHealth Technology/System
Obstetrical record shared on a territory. The platform includes a patient portal and the business tool for carers in the hospital and in the city. The platform data is structured in accordance with international standards.
Gleamer (SAS) - DigiHealth Technology/System
Gleamer develops an Artificial Intelligence-based software, using the latest Deep Learning technologies, which automatically detects subtle abnormalities in medical images and presents them to the radiologist for final validation, thus providing safety, time saving, and reading comfort.
Kee Lab - DigiHealth Technology/System
Kee Lab develops AI-based software that allows for the automation of histological diagnosis, improving a vital step in the detections of cancer and other pathologies. The solutions enable pathologists to fulfil a growing number of diagnoses while maintaining an unwavering level of reliability.
Meditect SAS - DigiHealth Technology/System
Meditect is an authenticity and traceability solution for medicines in Africa, designed for pharmaceutical companies, pharmacists and patients, and relying on blockchain, a robust and proven technology that guarantees an immutable data safeguarding process.
Neuradom - DigiHealth Technology/System
Neuradom provides patients with a home-telerehabilitation service combining the most advanced techniques, the usability of the digital as well as a personalised medical follow-up.
N-Vibe SAS - DigiHealth Technology/System
With a population of 15 million, only in Europe, the visually impaired remain invisible. Isolation due to their condition and the lack of appropriate solutions to make them more independent are the causes. N-Vibe's mission is to make them explorers.
Whitelab Genomics - DigiHealth Technology/System
WhiteLab Genomics aims at revolutionising the way gene therapies (GT) are developed. They are developing an AI that will drastically improve the developments of GT. WLG will serve GT companies by addressing their needs and challenges to develop therapies optimally, while significantly reducing cost and time.