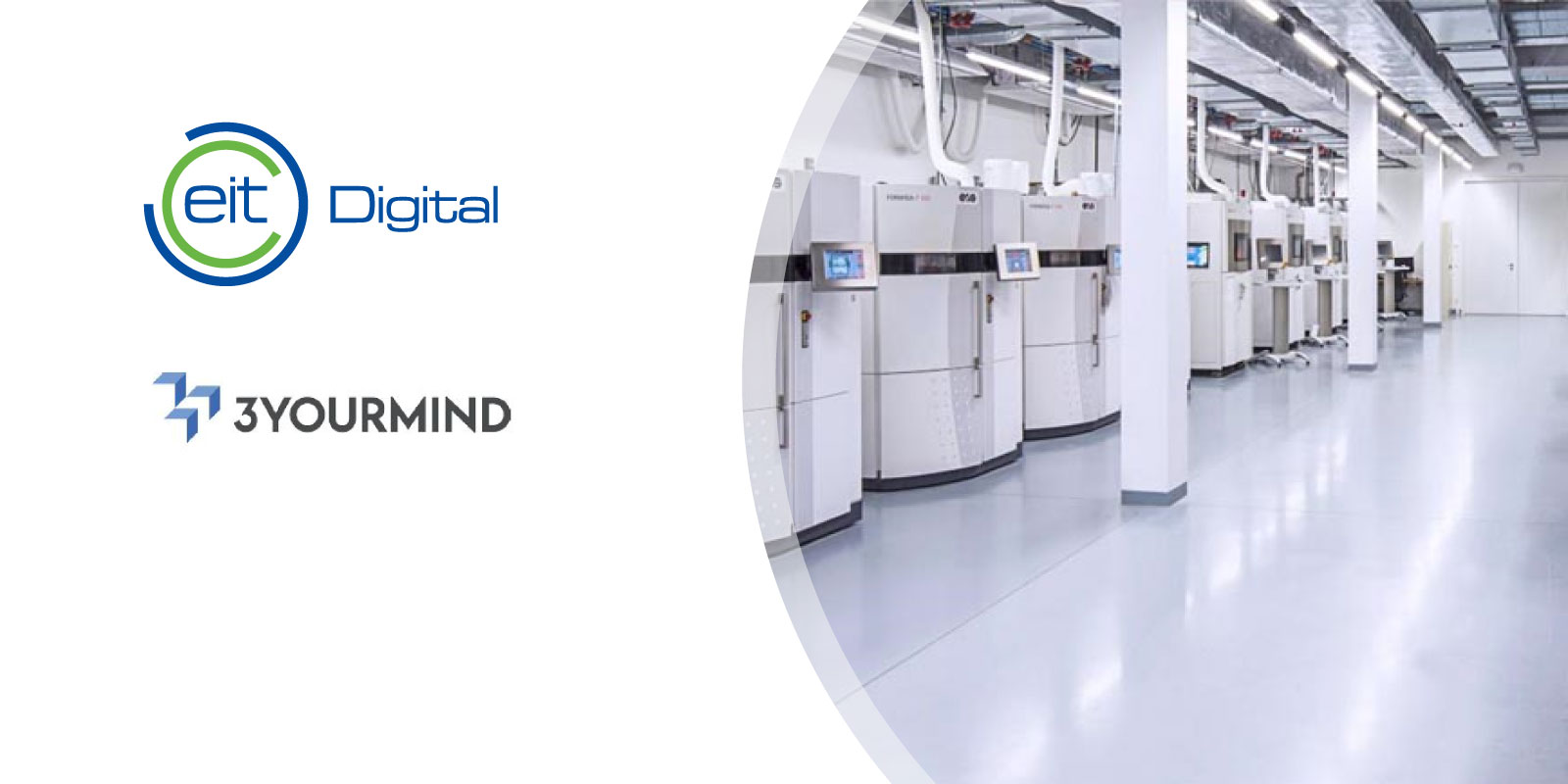 EIT Digital Accelerator Alumnus 3YOURMIND gets EUR 10 Million Series A funding
The developer of industrial 3D printing software for Industry 4.0 workflows, 3YOURMIND, has raised EUR 10 Million to take its software solutions to the next level. The company also announced the opening of its East Coast office, based in New York City, NY.
The money will be invested to further expand into the US market, following the company's successful market entry which resulted in the addition of major aerospace and engineering customers, including GKN, to its client roster. Just recently 3YOURMIND announced a successful deal and digitalization cooperation with GKN, a global leader for high-performance metal laser sintering. The deal was facilitated by the EIT Digital Accelerator team that is based in San Francisco, USA.
3YOURMIND's and EIT Digital's cooperation began in 2014 when 3YOURMIND won the scaleup contest EIT Digital Challenge. Since then, both organisations collaborated closely on many occasions. Stephan Kühr, co-founder of 3YOURMIND explains: 'Being a part of EIT Digital's ecosystem helped us a lot. We were able to get access to many industry experts, representatives of established industry leaders, investors, business accelerators and even more entrepreneurs. We also benefited from the close connection to the EIT Digital Master School students, as we had interns coming from this program and even hired an alumnus who is now a full member of the 3YOURMIND team.'
The Series A funding of 3YOURMIND brings together a strong combination of well established financial investors and strategic industry partners. 'The strong demand we are seeing from large, established businesses for our industrial 3D printing solutions confirms this is the future of high-tech manufacturing in the U.S. and globally,' says Aleksander Ciszek, co-founder of 3YOURMIND and head of the North America expansion. 'We are committed to shaping the production processes of digitized factories, and are delighted to have four outstanding strategic partners investing in our vision, including EOS and TRUMPF which are global leaders in the industrial 3D printing market.'
---
Catch up with the latest news from the EIT Community in the Newsroom.
Subscribe to the EIT Newsletter to get the best of the EIT Community's news in your inbox once each month.
Do you use social media? Follow us and get updates in your news feed.