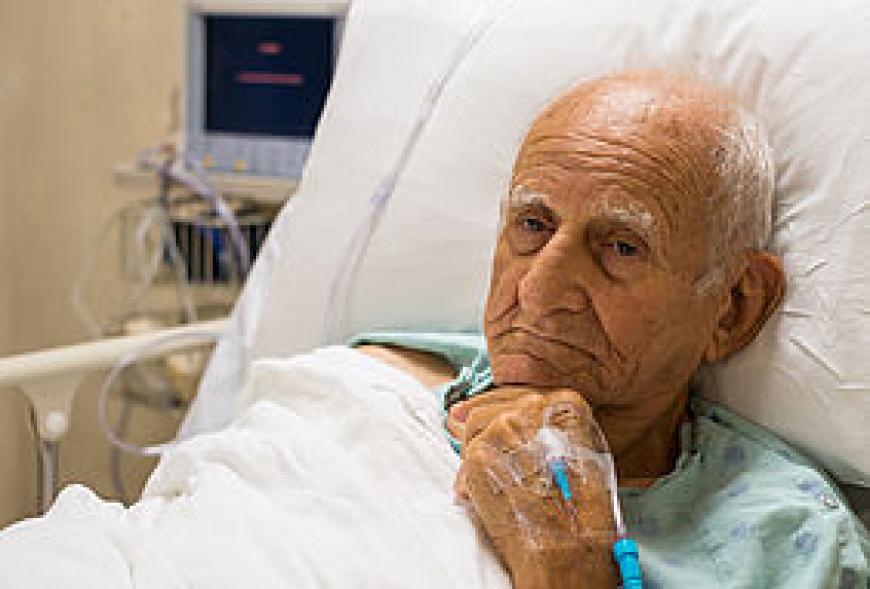 SensoMatt develops special equipment to detect pressure ulcers.
This success story was part of the EIT Digital Venture Programme, supporting entrepreneurial teams with deep tech business ideas to finalise their MVP and start their venture. Click here for more information and to apply for the 2020 edition.
All of us who have grandparents or elderly relatives have had some experience with pressure ulcers - a medical condition caused by long-term bed rest. In truth, it is a health problem that could be avoided, according to Mohammad Amini. And he does not just talk about it but leads a team that has invented a product to predict the risks.
"Both my grandparents died while suffering from pressure ulcers," says Mohammad Amini, the Team Leader of SensoMatt. That was the point when he first started thinking about a solution. Since pressure ulcers affect not just the elderly, but also disabled people and other patients lying in hospitals, it is a common medical problem that needs treatment.
"My grandparents were old, but the pressure ulcer phenomena and the pain caused by the wounds made me think about why there is no reliable solution to alert and forecast," he says. Last year, Amini and his uncle started to develop their solution. It contains hardware and an AI-based structure for prediction. "After I talked with a friend of mine about AI development, we started to produce our MVP [minimum viable product], and then enrolled in the EIT Digital Venture Program due to a friend's recommendation."
From idea stage to market access and customer acquisition
The scope of EIT Digital's Venture Program is nothing other than helping ideas like SensoMatt's reach markets and customers. The team had the first ideas and a basic prototype in 2019. Then, with the help of EIT Digital and its partners' experience, they found a way to grow. With their help, they are taking the invention to the areas of use: hospitals, clinics, and nursing homes.
SensoMatt is a multiplatform solution. It contains a thin smart sheet, that can be placed under any kind of mattress, and an AI-driven cloud system processing all earned data. The sensors in the sheet track the real-time pressure distribution. The AI-based algorithm analyses this data and pressure ulcers can be detected or predicted.
During the EIT Digital Venture Program, Amini and his team developed a unique, affordable and reliable device that is suitable to use not just in hospitals but also in homecare. The company is in negotiations with Portuguese and Belgian medical centres. CHwapi, the Belgian medical centre, is one of the investors in SensoMatt, having provided €100,000.
Even if the motivation behind the development process is a heart-breaking life event for Amini, many people could benefit from this device. SensoMatt helps protect against and predict a painful and dangerous medical condition in a way we have never seen before.