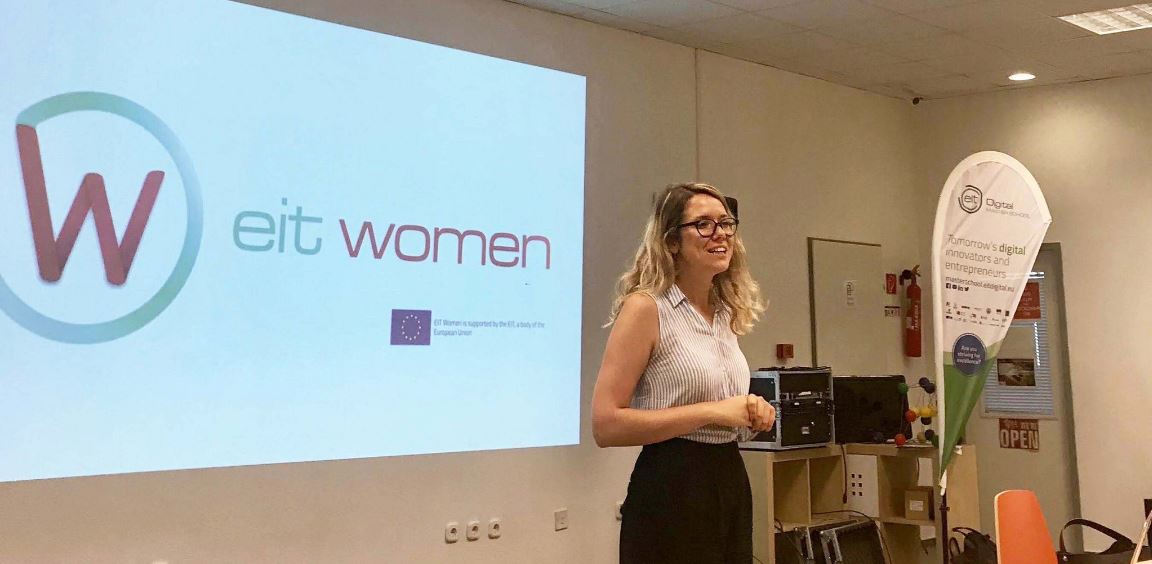 Written by Tiziano Antico, Marketing and Communications Officer on the EIT Digital Alumni Board
The European Social Innovation Competition is an initiative of the European Commission that awards three EUR 50 000 prizes per year to the most innovative ideas developed to address social issues in EU Member States and beyond. Now, in its seventh year, the theme of RE:THINK LOCAL, is calling on projects that make use of locations unique characteristics to create opportunities for young people in our changing economy.
The competition is held in memory of the Portuguese innovator Diogo Vasconcelos and is a great opportunity for talented people to get their social innovation idea off the ground.
EIT Digital alumna Dora Palfi, co-founder of Women@EIT, decided to make the most of this fantastic opportunity. She is the CEO and Co-founder of ImagiCase and joined the competition with her start-up. Her company, based in Sweden, wants to provide a mobile platform for tangible and expressive coding education, built by girls for girls. The platform has partnered with imagiCase devices, a phone case with an embedded LED matrix that can be programmed to display any text or pattern. This way, users learn to code by customising their own accessory.
The platform also provides tutorials of coding concepts which guide the user's learning experience in a gamified way, while at the same time fostering an online community of girls, who share a passion for learning to code by giving them the possibility of sharing their creations on a design feed.
This year, the competition was very tough; only 30 projects out of 731 eligible entries from 39 countries have been selected to enter the next phase of the competition! It's a huge success already that ImagiCase is one of them!
Dora and Imagicase are now moving to the next stage: an intensive three-day training programme called "The Academy", which this year takes place in the beautiful city of Cluj in Romania. Here, the 30 semi-finalist projects will receive mentorship from experienced social innovators and entrepreneurs, and will have the opportunity to develop what, for many is just an idea at this stage, into a viable business proposition. Of course, they all hope to secure a place among the 10 finalists in the next selection round, and to, ultimately, be one of the three winners in the November final.
We want to wish Dora the best of luck with the next stages of the competition, and many congratulations for her great achievements thus far!
---
Catch up with the latest news from the EIT Community in the Newsroom.
Subscribe to the EIT Newsletter to get the best of the EIT Community's news in your inbox once each month.
Do you use social media? Follow us and get updates in your news feed.