Earth Day 2023: We want you to help us fight climate change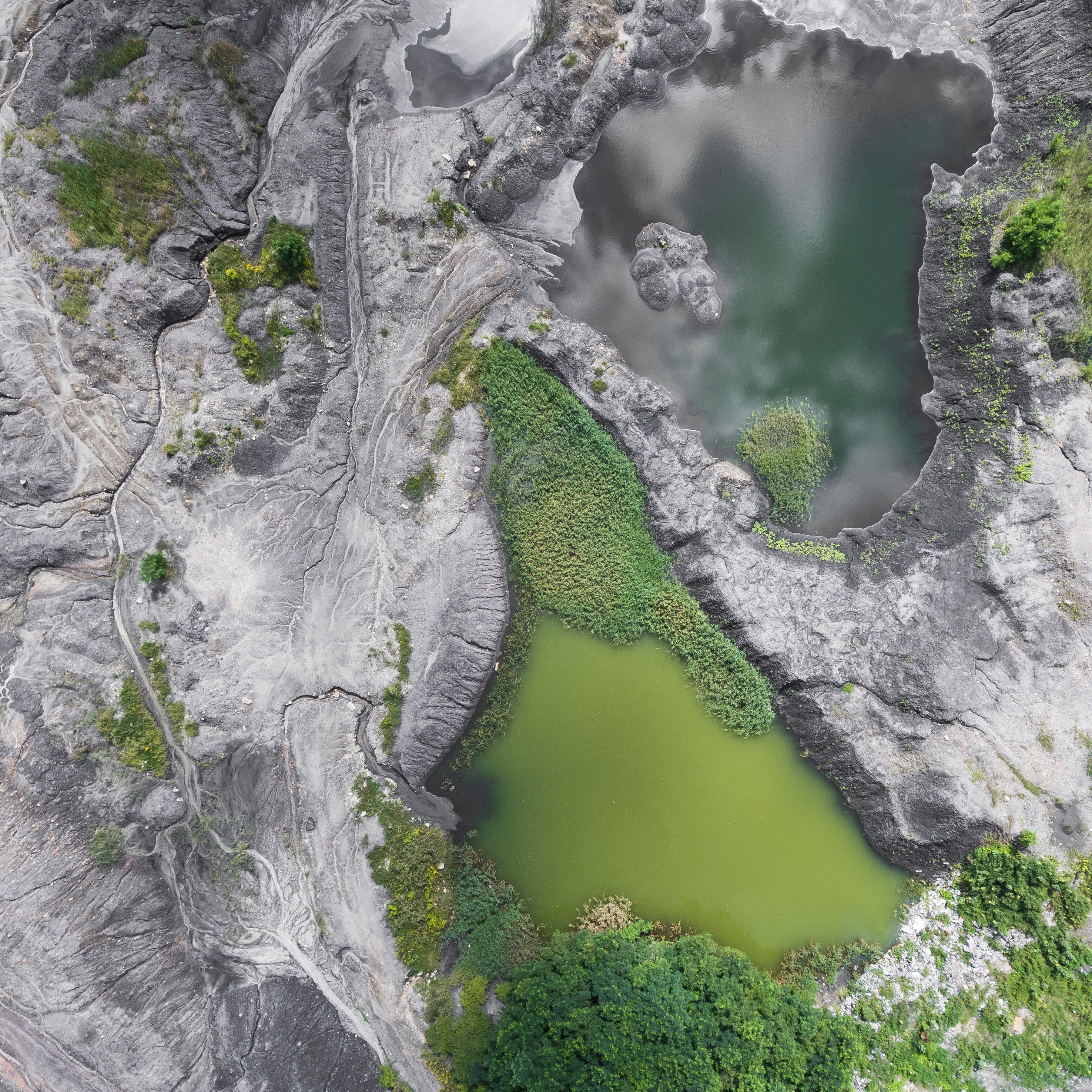 Climate change is here. 2022 saw record temperatures for Europe, with droughts drying up rivers across the continent and wildfires burning nearly three times as much land as the 2006-2021 average. The 2021 IPCC report predicted that Europe was set to heat up more quickly than the global average.
That prediction was borne out just the next year as Europe's climate monitoring service, Copernicus, recorded that Europe had been hardest hit by global warming in 2022. Not only did it experience its warmest summer, but autumn and early winter also saw unusually high temperatures and even heat waves.
Beyond the direct toll this kind of heat can have on human life (over 20 000 Europeans died as temperatures exceeded 40°C across the continent), climate change is hurting Europe materially. Last October, the European Environmental Agency estimated that EUR 145 billion was lost to European economies over the past decade due to floods, heat waves, and storms. And there's a clear trend: economic losses from climate change are increasing nearly 2% annually over the last decade.
At the EIT, we know our work is more crucial than ever. We can't wait for technological innovation to save us from the realities we now live in. We're mobilising communities across Europe and beyond to ensure everyone with ideas and drive can meaningfully contribute to fighting climate change. That includes providing education opportunities, business support, and support for any innovation that has a good chance of meaningfully addressing climate and environmental challenges.
Get educated: Learn to innovate against climate change
Through our education platform, EIT Campus you'll be able to explore hundreds of courses and trainings for people at any point in their career. And many of them will give you the skills you need to confidently forward climate-friendly innovation and policies. For example, one of our most popular courses – Understanding Cycling in Europe – will teach you how to help city-building professionals and government officials fit bicycles into their vision of sustainable mobility and public spaces.
Explore more courses at EIT Campus
We've also just started offering courses through our Deep Tech Talent Initiative to train one million Europeans in deep tech by 2025. Deep tech includes technologies like semiconductors and robotics that will ramp up renewable energy systems, sustainable agriculture, and industries. Our partners are developing new courses, but you can already see if the current offering might interest you.
Explore Deep Tech Talent Initiative courses
Get down to business: Bring climate innovation straight to the market
The EIT is an incredible community of businesses, investors, innovators, public and non-profit partners, as well as academia, all dedicated to achieving the Sustainable Development Goals. They're ready to help businesses with novel climate-friendly ideas at every step, from helping you draw up a viable business plan to getting you through your investment rounds. And because our education and entrepreneurship programmes are closely linked, it's never an either-or proposition. You'll always get mentorship and vocational support as part of the package.
Check out our factsheet and catalogue of programmes for entrepreneurs
Many have used our business development programmes to go on to commercialise incredible new inventions that contribute to the green transition. Just last year, our EIT Awards winners included:
Bernhard Adler for his low-carbon industrial rotation heat pump, which produces no CO2 emissions
Ana Vanderbruggen, developed a revolutionary way to recycle graphite and metals from lithium-ion batteries
Christoph Berger for his intelligent thermostat, which reduces emissions from buildings
Sabrina Maria Malpede for developing the market's lightest and most sustainable wind turbine blade
It's an incredible opportunity to learn from and build your network with like-minded individuals with the same drive to preserve our planet.
Act on climate on a bigger scale
Helping individuals develop and market their deep tech skills and climate-friendly innovations is a significant facet of what our Community does for the climate. But we also help these ideas scale up into real success stories. Here are just a few of the companies that are successfully bringing eco-friendly innovations to Europe and beyond with EIT support:
Novameat offers a plant-based meat substitute that is 3D printed with a pea and rice protein paste. They were supported by EIT Food and have raised over EUR 6 million in investments to help address the challenges of a healthy and sustainable food supply system. Since their meat uses much smaller fibres than those produced by current technology, they can replicate the structure of real meat.
ElevenEs received investment and support from EIT InnoEnergy to build a battery gigafactory and attracted a further EUR 349 million from other investors. The company developed a more sustainable and efficient way to produce lithium-iron-phosphate batteries so that they could be charged more times and have an overall longer lifespan than existing batteries.
Enerbrain is optimising energy consumption for air conditioning, improving home comfort while reducing CO2 emissions. It takes two days of installation to cut energy consumption by 30% and the energy efficiency/thermal comfort balance can be managed via an app. It was developed through EIT Digital's Accelerator and raised EUR 5.2 million in investments.
If you have a big idea you think can help the planet, we're ready to help you reach these same heights.