The EIT and EIF extend and enhance their collaboration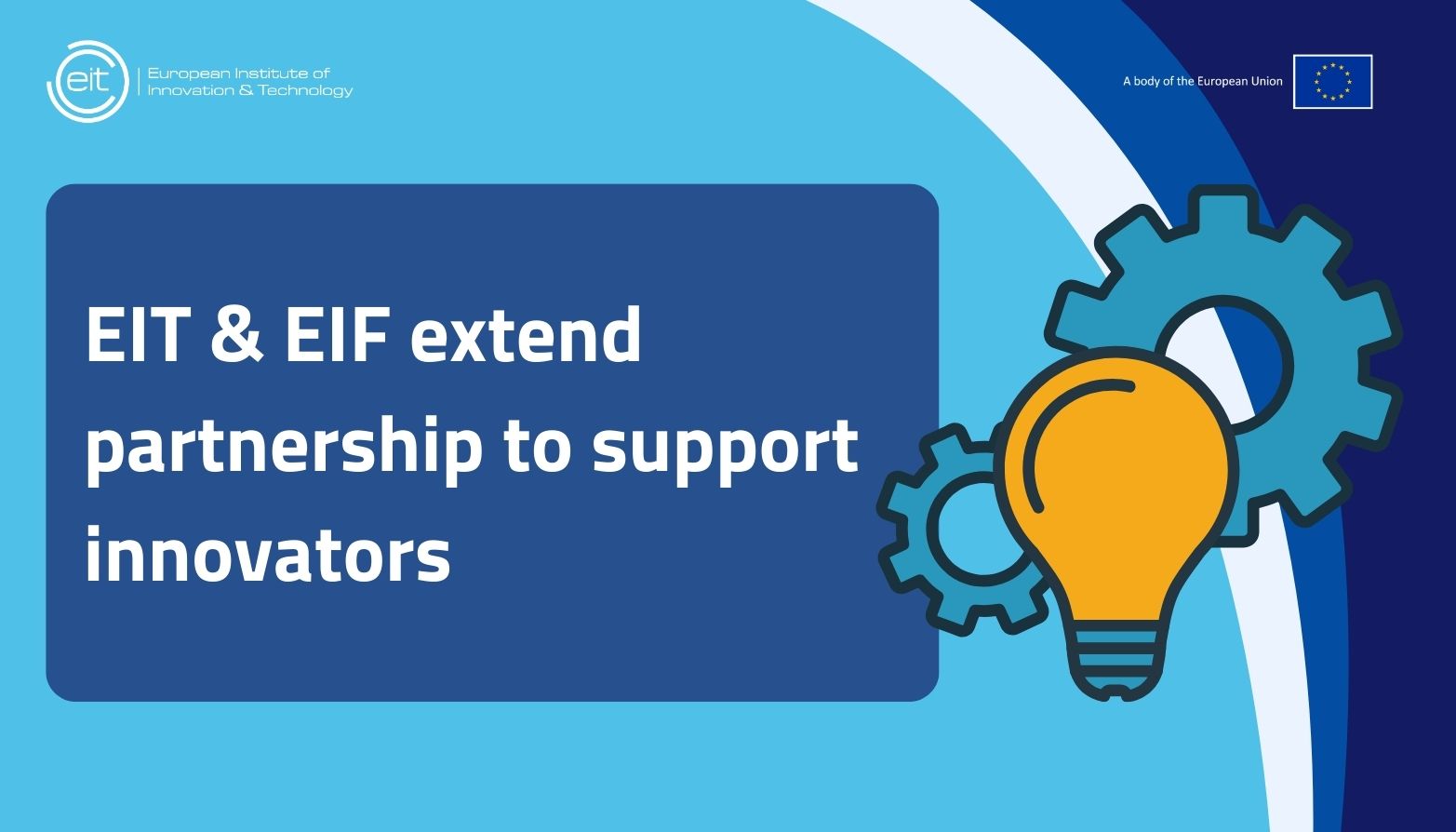 The European Institute of Innovation and Technology (EIT) and European Investment Fund (EIF) have extended their Memorandum of Understanding (MoU) for another two years, after an online meeting between EIT Director Martin Kern and EIF Chief Executive Marjut Falkstedt on 17 October. 
The MoU extension will ensure two more years of cooperation on delivering sustainable economic growth, jobs, livelihoods, and the increased impact of public investment. The EIT Community's work of empowering entrepreneurs and innovators will continue to combine with the EIF's role as a provider of risk finance for small-and-medium-sized enterprises (SMEs). Both organisations have strong expertise in aligning these forms of support with some of the major EU objectives on climate, energy and environmental technologies, strategic digital and deep technologies, education and skills. 
At the EIF, partnerships like the one with EIT are one of the main drivers of our success. Bringing together the respective strengths and complementary areas of expertise, the EIF and EIT together can achieve more in all important areas defining our present and future. We look forward to continuing this partnership to boost innovation, fuel entrepreneurship, and jointly contribute to the growth and resilience of our European economy. 

EIF Chief Executive Marjut Falkstedt 
I was delighted to sign the MoU back in 2021 on the basis that it would offer entrepreneurs and innovators better access to the opportunities provided by the European Investment Fund. The past two years of collaboration have already provided us with several successful cooperation projects ranging from venture fund to education support all across our Knowledge and Innovation Communities. We will use this progress as a basis for a deeper partnership, one that will translate into stronger support for European start-ups, and SMEs, including a renewed focus to support women entrepreneurs and further investments into EU policy priorities areas. 

EIT Director Martin Kern 
A Valuable Avenue for Shared Expertise
Since the MoU's original signing in 2021, the two organisations have already deepened discussions on the creation of new financial schemes, investments, and structures for specific parts of the EIT Community. Examples include: 
A first of its kind Venture Centre of Excellence (VCoE) established between EIF venture capital fund managers, corporations, and life science companies in partnership with EIT Health.

 

EIF-EIT Digital collaboration on a student tuition fee deferral programme to make EIT Digital education more affordable, especially in challenging economic times.

 
EIT-EIF collaboration on launching a common market study on gender to analyse the European landscape of women-led deep tech start-ups.

 
The EIT and EIF intend to continue this institutional dialogue and knowledge exchange between 2023 and 2025. That includes collaboration on events, seminars, and trainings. They also intend to explore new avenues of cooperation that could enhance the EIT Community's financial sustainability and the EIF's assets and instruments, including in countries that fall under the EIT Regional Innovation Scheme.