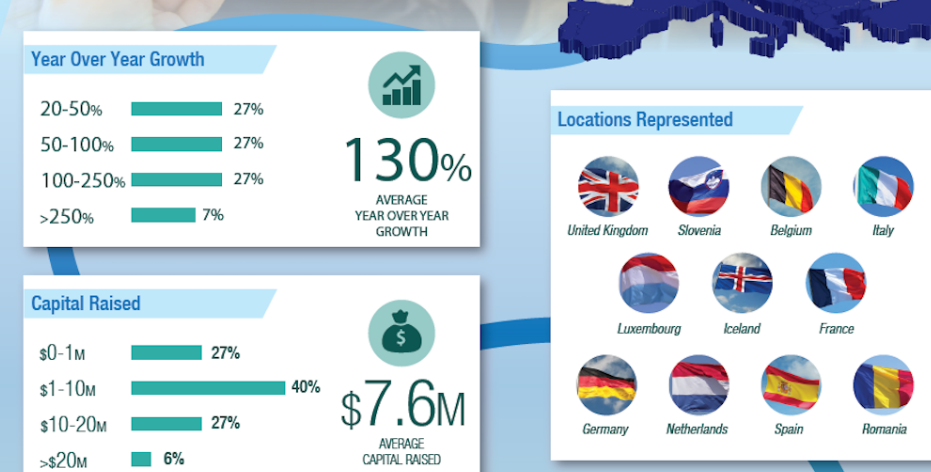 'These companies really epitomize European Innovation—the next TomTom, Spotify, or BlaBlaCar—and we are convinced that their participation in SEC2SV will strengthen the two-way bridge between the European and the Bay Area ecosystems creating value and jobs for both continents,' stated Marko Turpeinen, Director of EIT Digital's Silicon Valley Hub.
18 top tech startups selected to represent Europe at the Startup Europe Comes to Silicon Valley (SEC2SV) programme September 12-20.

With total funding of over $60M and 1 000 employees, they cover verticals such as e-commerce, healthcare, security and storage.
Mind the Bridge and EIT Digital today announced the finalists for the second edition of Startup Europe Comes to Silicon Valley (SEC2SV) - the premier program for future European startup unicorns to engage with main US industry players for sales, funding and collaboration opportunities in order to rapidly scale up on the other side of the Atlantic. CEOs from top leading European tech startups have been invited to San Francisco for a week of local presentations and meetings kicking off on September 12 with the European Innovation Day at the Computer History Museum in Mountain View.
Read the entire press release on EIT Digital's website.
Catch up with the latest news from the EIT Community in the Newsroom.
Subscribe to the EIT Newsletter to get the best of the EIT Community's news in your inbox once each month.