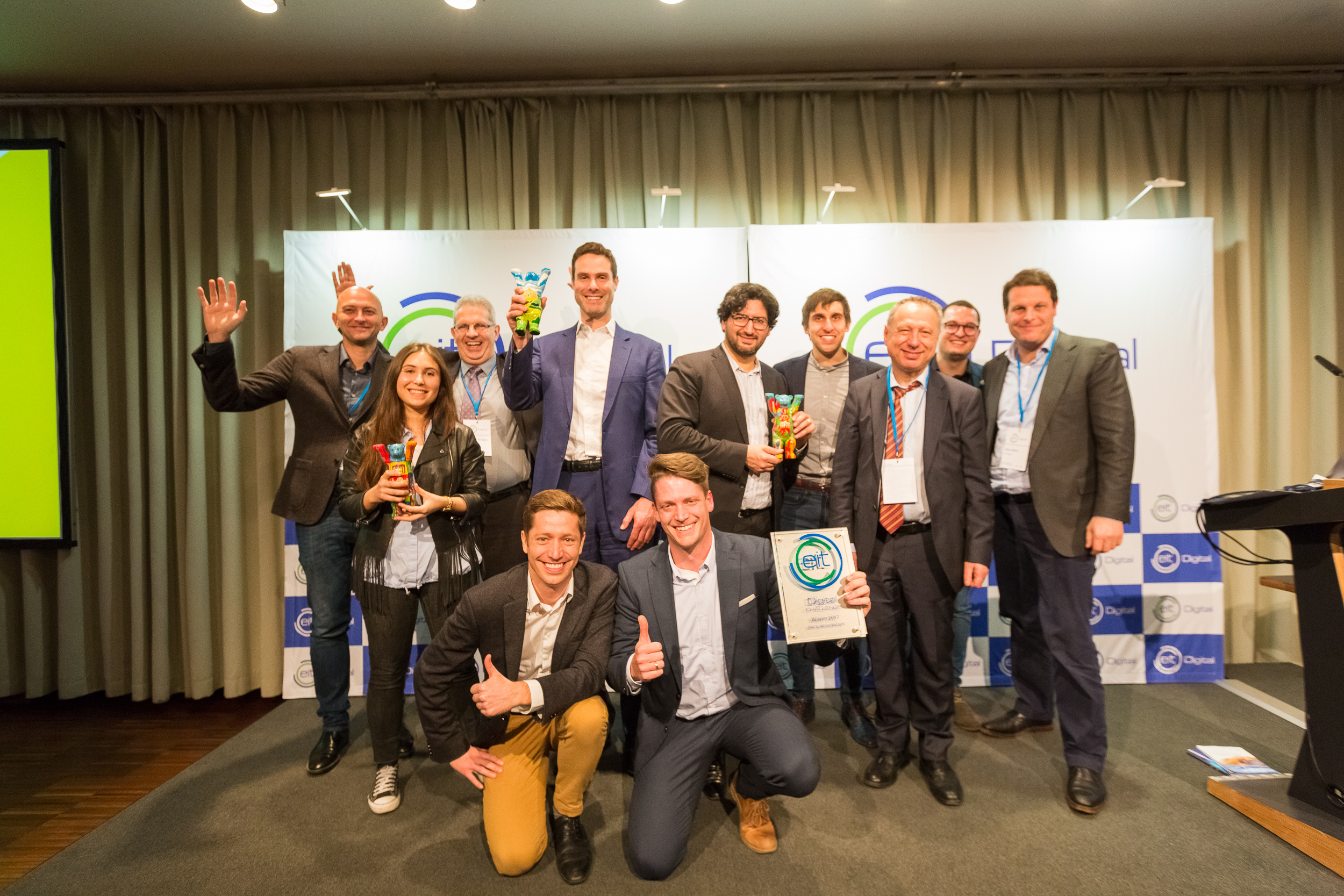 EIT Digital has named ApiOmat as the best European technology scale-up in the field of Digital Infrastructure in 2017
ApiOmat was awarded first prize in the Digital Infrastructure category of the EIT Digital Challenge. The scale-up from Leipzig (Germany) provides a Backend-as-a-Service solution that speeds up the development and integration of digital services across all channels such as app, web, wearables or chat bots. It reduces time to market, enables rapid prototyping and helps companies to digitally transform their business processes.
The EIT Digital Challenge aims to identify Europe's most promising scale-ups in the field of deep technologies (deep tech) - complex and disruptive solutions that are built around unique and differentiated scientific or technological advances. 'It's a great honour to have won a deep tech award with the EIT Digital Challenge', says Marcel Etzel, CEO and Co-Founder of ApiOmat. 'There are few awards or competitions that support deep tech startups and even fewer that focus on companies that have built successful and scalable business models. The prize in combination with the EIT Digital Accelerator programme will help us expand our business internationally.'
The prize includes a €50,000 cash prize and full year growth support by the EIT Digital Accelerator worth EUR 50,000. The EIT Digital Accelerator comprises a team of experienced business developers and fundraising experts. They operate from 13 cities across Europe as well as a hub in San Francisco. Since 2012, they have supported more than 260 startups in accessing new markets and helped them raise more than EUR 90 million in investment to date.
'ApiOmat shows an impressive traction,' says Dominik Krabbe, EIT Digital Challenge Lead. 'Their platform can benefit many businesses, no matter if small business or global enterprise. We look forward to work together and accelerate their growth.'
ApiOmat competed against three other scale-ups in front of an international expert jury during the EIT Digital Innovation Day in Berlin, Germany. The final was the last of a series of five finals events of the EIT Digital Challenge, each dedicated to a specific digital technology topic. The other final events of the EIT Digital Challenge were: Digital Cities in Trento, Digital Industry in Eindhoven, Digital Wellbeing in Madrid and Digital Finance in Budapest.
---
Catch up with the latest news from the EIT Community in the Newsroom.
Subscribe to the EIT Newsletter to get the best of the EIT Community's news in your inbox once each month.
Do you use social media? Follow us and get updates in your news feed.