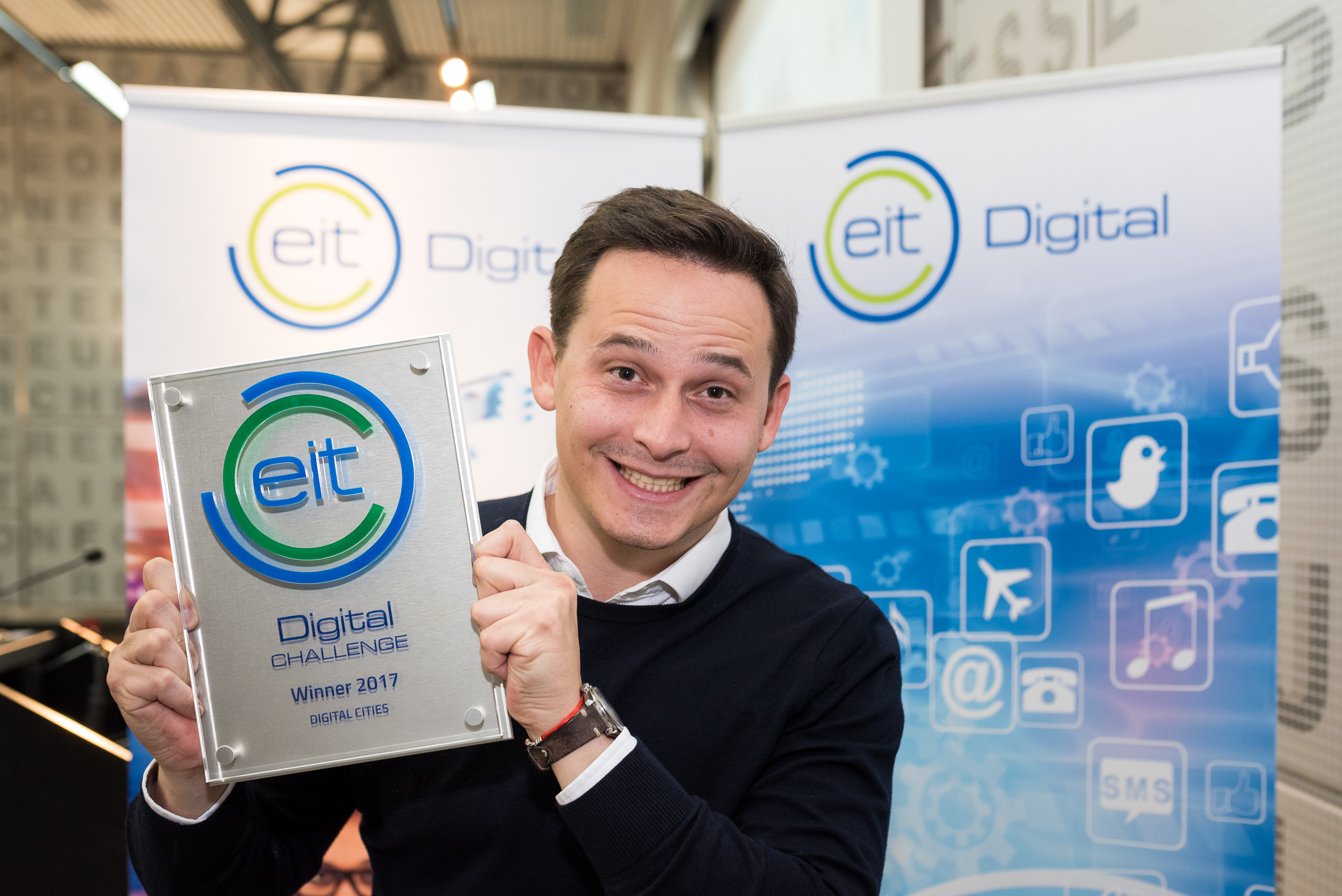 EIT Digital has named Cleverciti Systems as the best European technology scale-up in the field of Digital Cities in 2017.
Long searches for a free parking spot could soon become a thing from the past, thanks to Cleverciti Systems. The digital technology company from Munich / Germany has developed a sensor technology that points drivers via app to free parking spots. For this invention, Cleverciti won the first prize in the Digital Cities category of the EIT Digital Challenge, which includes a EUR 50 000 cash prize and full year growth support by the EIT Digital Accelerator worth €50,000.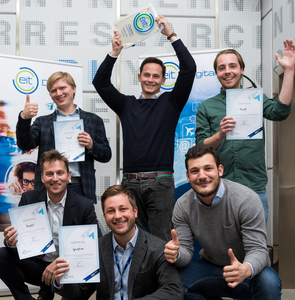 'Search traffic is a huge issue for the cities of today, as it not only leads to longer rides, but also causes around a third of the overall traffic in Europe's city centres and an estimated 1.3kg CO2 emissions per search,' explains Dominik Krabbe, EIT Digital Challenge Lead, the value of the awardee. 'The EIT Digital Challenge aims to detect Europe's best digital technology scale-ups that promise to improve the life of Europe's citizens and strengthen the economy. With the EIT Digital Accelerator, we will now support the international growth of Cleverciti to make this technology available to more people in Europe and beyond.'
The Cleverciti sensor technology allows cities and parking operators to manage their on-street parking in an efficient way. The patent-pending Cleverciti sensors analyse parking spaces along the streets with an update of every three seconds and send real-time data about the status to the Cleverciti Cockpit or the Cleverciti App to cities, parking operators or motorists.
'So far, we have 38 installations in 20 countries' says Maximilian Venhofen, Director Business Development at Cleverciti. 'To acquire customers and operate businesses in different countries requires many resources. With the support of the EIT Digital Accelerator, we will have the chance to strengthen our international sales efforts and expand in more markets faster.'
The EIT Digital Accelerator comprises a team of experienced business developers and fundraising experts. They operate from 13 cities across Europe as well as a hub in San Francisco. Since 2012, they have supported more than 260 start-ups in accessing new markets and helped them raise more than €90 million in investment to date.
In total, five digital technology companies from across Europe competed in front of an international expert jury during the EIT Digital Innovation Day in Trento, Italy. The final was part of a series of five finals events of the EIT Digital Challenge, each dedicated to a specific digital technology topic. The other final events of the EIT Digital Challenge are:
Digital Cities - Trento - 28 November 2017
Digital Industry - Eindhoven - 29 November 2017
Digital Wellbeing - Madrid - 30 November 2017
Digital Finance - Budapest - 4 December 2017
Digital Infrastructure - Berlin - 11 December 2017
---
Catch up with the latest news from the EIT Community in the Newsroom.
Subscribe to the EIT Newsletter to get the best of the EIT Community's news in your inbox once each month.
Do you use social media? Follow us and get updates in your news feed.